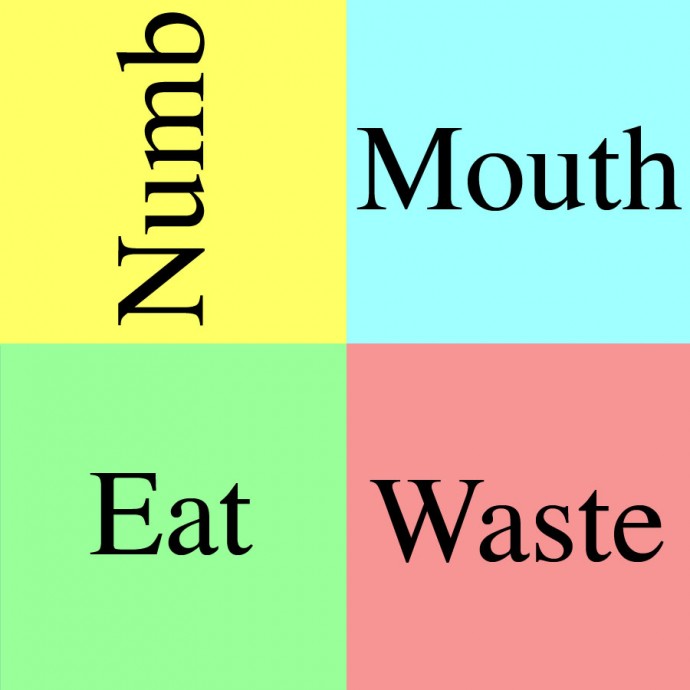 So, come on then, time to own up. Raise your hand in the air if you've been checking out Jez Kerr's solo material. No? Shame on you, if you haven't. You've missed out on a couple of peaches – two singles to give a taster of what's in store on Jez's debut album.
At the back end of last year, I wrote about Jez Kerr's debut solo single, 'Play Sumthing Fast'. New material from one of the blokes behind A Certain Ratio was – to me, at least – a bit of a big deal. New material from one of people behind (here goes) the best band that Factory had on their roster. And yes, I am including Joy Division. And Northside.
Thankfully, it wasn't just me. A bunch of (mainly) BBC 6 Music presenters also thought that this was 'a big deal'. So, in the last six months, we've had a session on Marc Riley's show, and both of Jez Kerr's solo singles (the aforementioned 'Play Sumthing Fast' and 'Rip You Right Back') have been getting a smattering of airtime. There have also been live shows in Liverpool, London, Glasgow and Manchester. Sadly, not as far as New York, yet…
So, two singles, a BBC session, and a bunch of live shows. All good. But, even in these days of downloading a track here and there, and letting your iPod throw tunes on at random, it's the album that counts.
Jez Kerr's debut solo album, 'Numb Mouth Eat Waste' will be released on September 12th. It's a place where UNKLE, LCD Soudsystem and a toned-down Fila Brazillia meet – all shot through with an undercurrent of the industrial northern funk of A Certain Ratio. If this was a new release from any of the above, it would be met with a significant fanfare. Let's be clear from the off – 'Numb Mouth Eat Waste' deserves the royal treatment.
So, track-by-track…
Kicking off with single #2, 'Rip You Right Back', the opening track nails the tone for what's to follow. Pitched to the dancefloor, but throwing a definite electronic twist to the guitar-driven sound of early Factory releases.
'Inland' is possibly one of the strongest tracks on the album. Its low key, sample-laden groove is reminiscent of 'Up In Downsville' era ACR. Deeply funky electronica. [Click here for an exclusive clip of 'Inland']
Even though it's only six months old, when 'Play Sumthing Fast' kicks in, it feels like we're into familiar territory. A celebratory drone which should become a part of the Manchester landscape.
'Reason I Feel Like An Alien' is probably the most ACR-like tune on the album. It would have sat right at home on 'Good Together'. It's probably the most accessible track on the album – certainly the most melodic (and radio friendly). A wise man would put this out as a single…
The tempo is picked up significantly by 'No Left Shoe'. Think Kraftwerk covering 'Change The Station' era ACR, and you're close.
'Technicolor Dawn' builds on the Donald Byrd homage from Ralph Myerz & The Jack Herren Band, 'Think Twice' (one of those tracks that people just know because they've heard it in bars and clubs for the last eight years). Given half the chance 'Technicolor Dawn' would be a track that could soundtrack an entire summer.
Gloriously rough and ready, 'Help Me' is a short, laid back funk affair.
'And Gone' traces another line to the ACR-heritage. Guest vocals from Swing Out Sister's Corinne Drewery (who also guested on A Certain Ratio's storming 'Force') add something truly memorable to the track – and I guarantee that the hook will be stuck in your head for days. It has in mine.
By the penultimate track, it's time for the best tune that LCD Soundsystem never released. Let's face it, LCD Soundsystem could be from Manchester – so it feels perhaps fitting that one of the influences for their sound should outdo them in laying down upbeat, accessible modern funk-driven dance music. 'Sum Space' is just pure bass-infected joy.
The album closes on a poignant note. 'Into Sunlight' is a simple, low key tune – but with a punch.
At the very end of the album, Jez Kerr sings in hushed tones 'no more chances'. With over thirty years in one of the most reliable and influential acts under his belt, Jez has earned the right to have as many bloody chances as he wants. In 'Numb Mouth Eat Waste', Jez Kerr has pulled together an extraordinary album. Through their history, A Certain Ratio themselves evolved their sound significantly – from funk to electronica (and back again). It seems fitting, therefore, that Jez's debut solo album captures a wide range of sounds, while still painting itself as being distinct from its influences.
'No more chances'? It's time to put some recognition Jez Kerr's way.