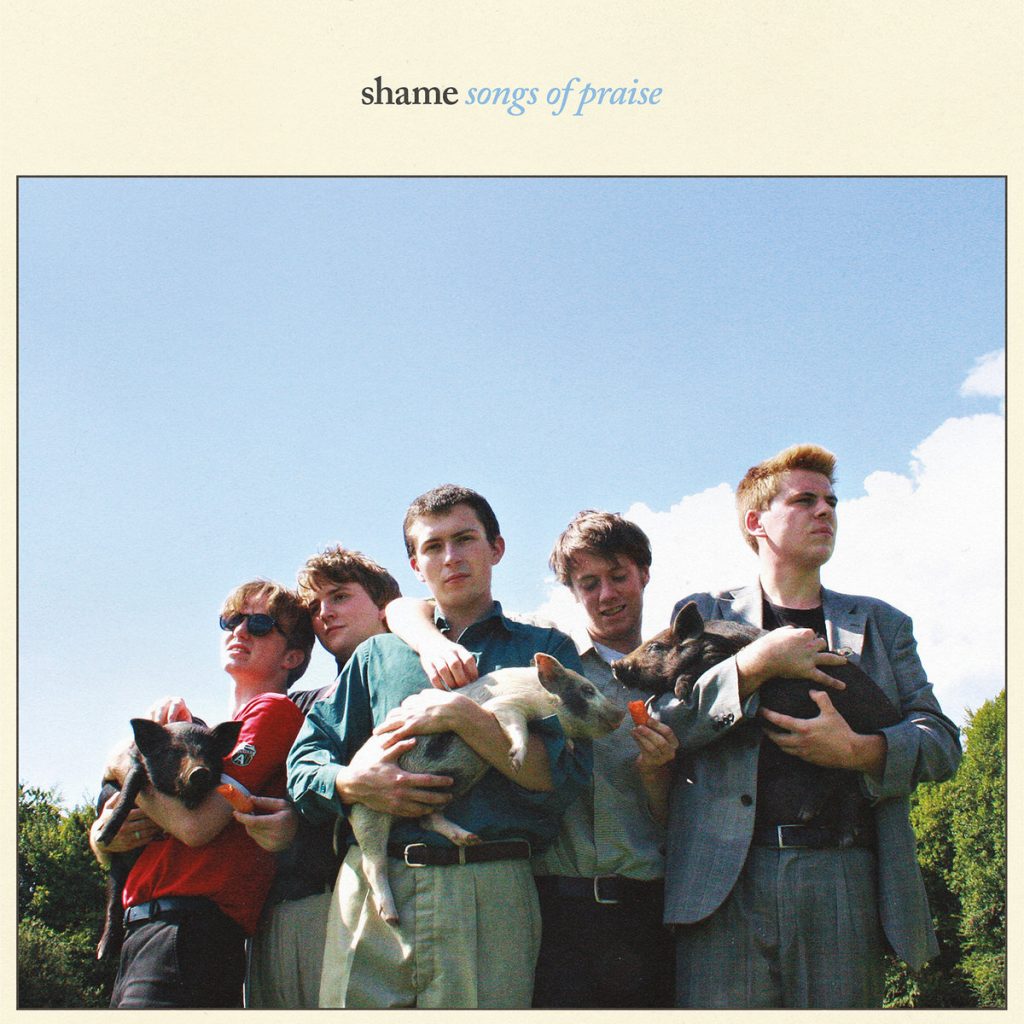 Look, I know it's nearly the end of January. But, hands up if you've just spent the last few weeks moving house. I hope that you'll give me a break in this being possibly the latest 'best of 2018' list out there, but I didn't want to ignore an entire year's worth of music.
While below the focus is on the albums of the year, it would be downright rude of me to not call out Little Simz for 'No Offense', without doubt the best single release of the year. Buzzing with energy, built on a break that could knock houses down, and throwing in a funky flute – you really couldn't want for more. I also can't pass the year end summary without tipping a hat towards the new material we heard from A Certain Ratio. 'Dirty Boy' and the ACR rework of Shadowparty's 'Reverse The Curse' both being outstanding examples of why everyone should have A Certain Ratio on their radar.
It's always hard to round down to ten albums for my end of year list. Below there are a bunch of new names for these pages, as well as some I've been banging on about for years. A couple of notable absences from the list: Paul Weller and Janelle Monaé… not quite making my top ten, despite releasing superb albums in 2018. It was also hard to exclude The Slow Readers Club from this list, but cull I must.
Let's get the ball rolling with my number one for the year…
Shame – 'Songs of Praise'
Now we're talking. Going right back to the start of the year for the very best album of 2018. 'Songs of Praise' is funny, angry, provocative and an all-round joy. It's debut album which (aside from having the best cover of the year by a mile) swaggers with confidence – though not as much as the band themselves exude when on stage. Shame are proper. Get on board.
And the rest, in no particular order
Toshio Matsuura Group – 'LOVEPLAYDANCE'
United Future Organization were always on the money, releasing some of the best albums on Talkin' Loud, and bringing new sounds to the early 90s jazz/funk scene. It's a welcome return for Toshio Matsuura, with an album which picks up where UFO left off – come for album opener 'Change', and stay for covers of 'Brown Paper Bag' and 'I Am The Black Gold of The Sun'. It's ace.
Gaz Coombes – 'World's Strongest Man'
In which Gaz Coombes demonstrates that he continues to grow as a songwriter. 'Wounded Egos' may just be the finest tune he's penned. This album is an absolute masterpiece.
The Orielles – 'Silver Dollar Moment'
The sound of a band having tons of fun, and bursting with energy. More than a nod to A Certain Ratio doesn't harm in my book. 'Let Your Dog Tooth Grow' is about as much fun as you can have on a record.
Sink Ya Teeth – 'Sink Ya Teeth'
I caught Sink Ya Teeth at the back end of 2018. They referenced being described as being like 'if Donna Summer was from East Anglia'. Spot on. This is electro funk of the highest order.
Anna Calvi – 'Hunter'
Gender politics on a grand scale. 'Hunter' captures Anna Calvi at her snarling, sweeping, howling best. My six year-old daughter loves it.
Uniting of Opposites – 'Ancient Lights'
A chance find, and the kind of discovery which basically brings me out in cold sweats, thinking about what else I'm missing. East meets west perfectly, here. If you like your tabla with a bit of electronic groove, this is most definitely going to be your bag.
Natalie Prass – 'The Future and The Past'
Stop! Proper pop music! In 'Oh My' we have a tune to perfectly follow Wendy & Lisa's funk-tinged pop perfection. This is music to put a proper grin on your face.
Kamasi Washington – 'Heaven and Earth'
Look, the man is basically superhuman. 'Fists of Fury' alone warrants the inclusion of the entire album. Ferocious, spellbinding, guttural jazz. It's life-affirming.
GoGo Penguin – 'A Humdrum Star'
A late addition to the list for me – and one I'm chuffed to bits to have really got to know. Proving that the jazz renaissance we're witnessing right now is really taking hold, this is what happens when Manchester goes to Blue Note. I love it.
And that's it for 2018. Now let's get on with 2019…