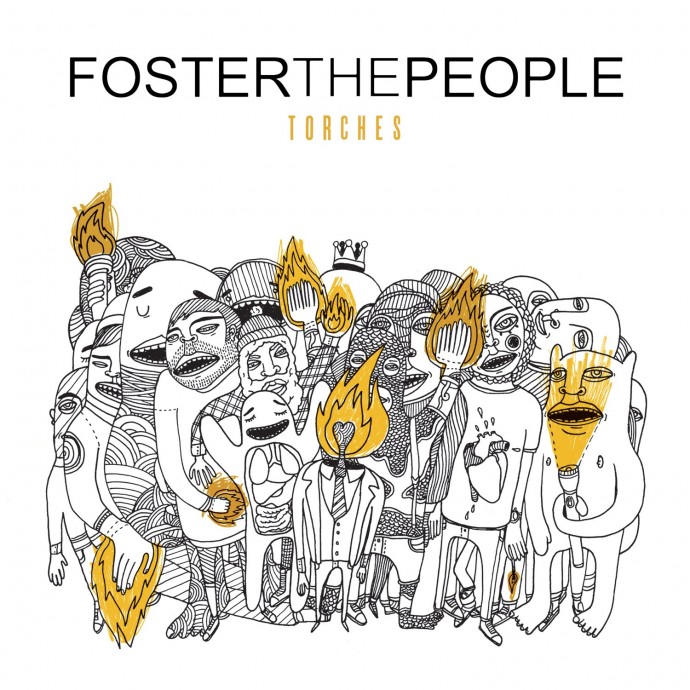 It's not just bands that I've seen before that I'm looking forward to at Latitude.
I Am Kloot were behind the best album of 2010 – by a country mile. I've seen them play a few times, and they're good enough for me to forgive one truly shocking gig where they were clearly off their tits. I'll be there.
Echo and The Bunnymen – long on my list of 'bands I can't believe I have not seen live' – are also playing. Ian McCulloch is one of The Coolest Men in Music – he makes Bono look like an amateur wearer of sunglasses. A recent concert in NYC was – to be fair – a bit disappointing – but this was more a reflection of the set list than the band. High points were anthemic – my guess is that 'Lips Like Sugar' would be a festival highlight…
Cocknbullkid, Everything Everything, Seasick Steve – I'll take them all, and would be happy if they provided the highpoint of any festival.
But, the band I am most looking forward to seeing: Foster The People. Proof positive that youth is wasted on the young – Foster The People are the sound of an adolescent summer that you wished you had. It's not particularly clever, it's not going to change the world – but it's pure joy in musical form.
The good bits of (MGMT + Hard-Fi) = Foster The People
'Pumped Up Kicks' alone would be enough to justify Foster The People. As a release, it's so good that it verges into one-hit-wonder territory. You seriously doubt that they could pull an album's worth of material this good out of the bag for their debut. But – the good news is: 1) it wasn't big (at least the first time around), so 'one hit wonder' is actually an aspiration, and 2) their debut album 'Torches' is solid form start to finish.
'I Would Do Anything For You' is so upbeat that is probably deserves some form of tranquiliser. The piano kick in 'Houdini' will be in your head for approximately three hours after hearing it (the tune itself sounds like good 80s pop updated for now).
It's all good.
And – here's why I am looking forward to seeing Foster The People at a festival. While there will probably be a ripple of recognition as they play 'Pumped Up Kicks' – my expectation is that the entire set will go down well. 'Torches' is just shot through with a summer vibe from start to finish. It's fine, fine pop music. You can imagine the band living together, Monkees style. The glimmer of recognition therefore won't be limited to the track that the audience may have heard a few times on the radio. I can imagine a collective audience reaction – akin to Pavlov's Dogs – hearing 'proper pop music, of the kind that bands used to make'. As one, a crowd of people, realising that there's music to jump about to which is actually bloody good. As one, the crowd recognising the music, even though they don't know any of the songs.
It makes you wish that Top of The Pops hadn't been axed.