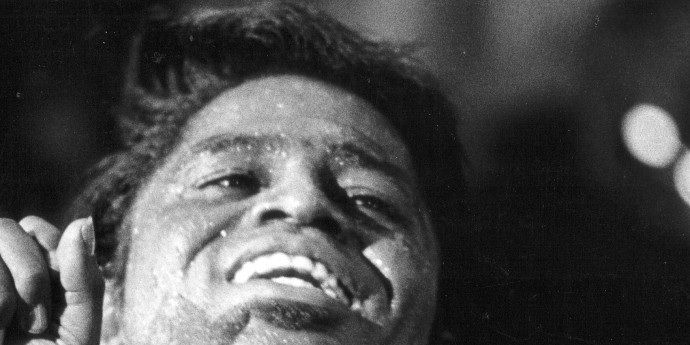 Wow. Seriously.
James Brown is an artist at the very heart of the freethinking movement. On any given freethinking nyc night, you'll be guaranteed to hear him, and there's a fighting chance that you'll also hear Fred Wesley, Bobby Byrd and Maceo Parker. James Brown changed music.
I never saw James Brown play live. The opportunity was there, but I chose to not see him. This may be sacrilegious, but there's one reason why I chose to not see one of the most iconic artists of all time: I was born in 1975. By the time I was in a regular concert-going habit, it was the 90s. I just didn't see the point of going to check out James Brown 20 years after his prime.
And so, when the video below was posted onto facebook last week, I felt somewhat vindicated by my decision. You see, here's James Brown tearing shit up, four years before I was born. This is how to see the man.
I dare you – I double dare you – to find an example of a live performance which is better than this.
James Brown had it.