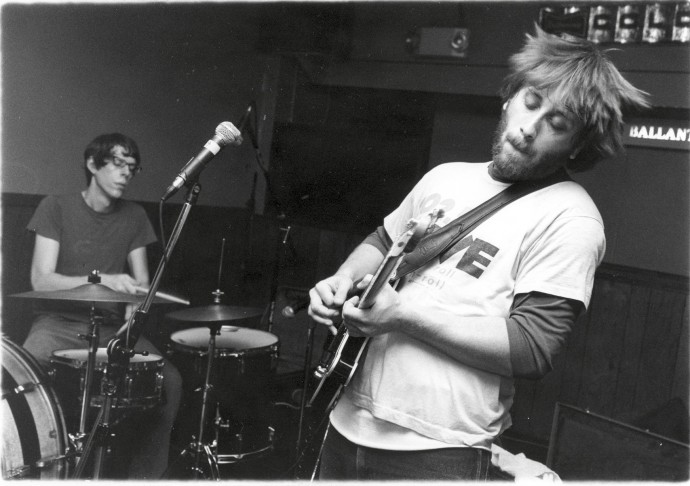 The Black Keys. Holy crap, they're good.
I've written about them on here before. They were the band behind one of the loudest concerts I have ever been to. Their brain-mushing volume was part of the beauty of the concert. I had a totally different Black Keys experience last night – in the idyllic surroundings of Central Park Summerstage, on a glorious New York evening.
DJ Prestige has recently written about how we like to 'keep things funky' at the free thinking movement. He's spot on. The thing is – funky doesn't constrain the music into a genre. The Black Keys are not – emphatically not – a funk band. Coming across like a two man (I'll come back to this) Led Zeppelin, this is deep blues rock of the highest order. When they crank their sound up, and tear into a set, the music that is created is undeniably funky. The crowd is barely able to stand still. It's earthy. Guttural. Primal. Two guys should not be able to make this amount of noise, never mind the complete sound of a full band. It's spectacular. On seeing them perform in London, a good mate of mine who accompanied me to the concert insisted that there was someone playing bass off stage. Insisted.
I've liked The Black Keys for a while now. 'Rubber Factory' is an album which has been on heavy rotation since I first got hold of it in 2004. '10AM Automatic' has been aired a lot at freethinking nyc. It's a belting slab of music – one which makes you grit your teeth in appreciation as you nod aggressively along with the guitar riff. 'Brothers', their latest studio release, is right up there. Again, it's been played a lot in my apartment. It's also one of those albums which every good bar in NYC seems to be playing. It just sounds great, cranked up, with a beer in your hand.
I said I'd come back to the 'two man' Led Zeppelin comment. 'Brothers' has seen The Black Keys branch out. Not content with changing their game with the Blakroc project at the back end of last year – a project which saw The Black Keys joined by hip hop heavyweights such as Mos Def and Q-Tip – they've now expanded out to be a full band. In performing tracks from their latest album, The Black Keys become four. The surprising thing to me – the sound doesn't seem to be particularly enhanced. If anything, the raw, almost improvisational feel of the two man outfit is missing. I'm not complaining – it just doesn't seem necessary.
So – The Black Keys an outstandingly funky band. But not a funk band.