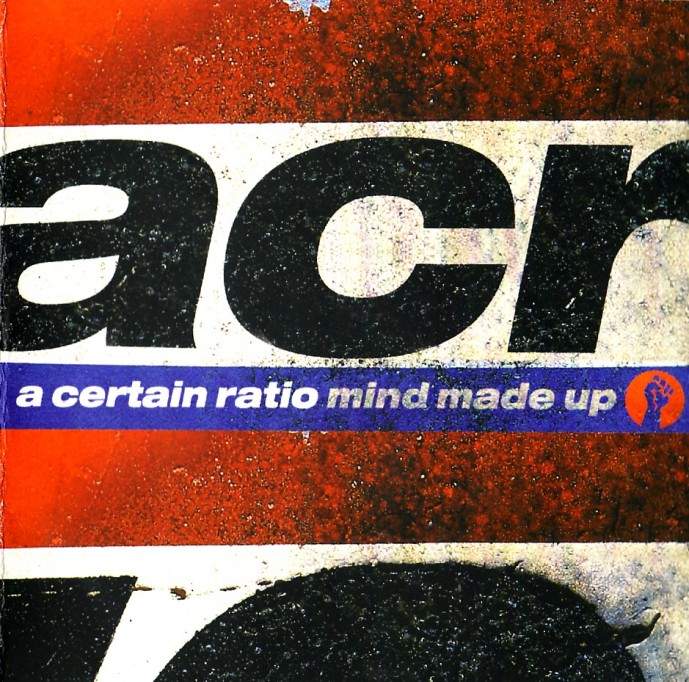 You've probably missed this. My guess is that the music press is barely going to take notice. The NME won't be screaming a headline, celebrating the tenth studio album of one of the most outstanding contributors to British music over the last 30 years. It'll go without note – just as the majority of their previous output has done.
This week marks the UK release of 'Mind Made Up' – A Certain Ratio's first studio album since 1996. Just to go straight on the record here – it's an absolute gem.
A potted history of ACR tells of a band that should have been huge. One of the initial signings to Tony Wilson's Factory Records, their output was overshadowed by Joy Division. Building their own sound, ACR pushed the boundaries, moving from punk-funk through batucada-infused pop, and onwards into true dancefloor-pioneer territory with more a more electronic sound. Moving from Factory through to an ill-feted dalliance with A&M in the early 90s, through to Rob's Records (helmed by Rob Gretton) – ACR have been both Manchester stalwarts, and pretenders to the throne. They've worked with Fila Brazillia, band members have had side projects which have included producing some of Manchester's most vibrant output (remember Word of Twist?), and they even spawned Swing Out Sister.
In one album, Mind Made Up manages to capture this history. The entire album sounds like it could be an attempt to show the range of ACR's influences and sounds, yet it never comes across as disjointed. From the very opening bars the sound of a band from 1970s Manchester screams through – but one which is absolutely relevant today. From surprisingly deep funk, through to post-punk shot through with an electronic twist, this is all unmistakably Mancunian. The rawness in the recording brings the sound close to ACR's live output – and that's no bad thing. Mind Made Up captures ACR at their accessible best, and is an ideal way for the uninitiated to warm to the best band you've never heard of.
ACR will be playing a few gigs over this summer – most notably on a great line-up at Platt Fields in Manchester on June 11 (with Ian Brown headlining: http://thewarehouseproject.com/ianbrown/). Go see them. Thank me later.