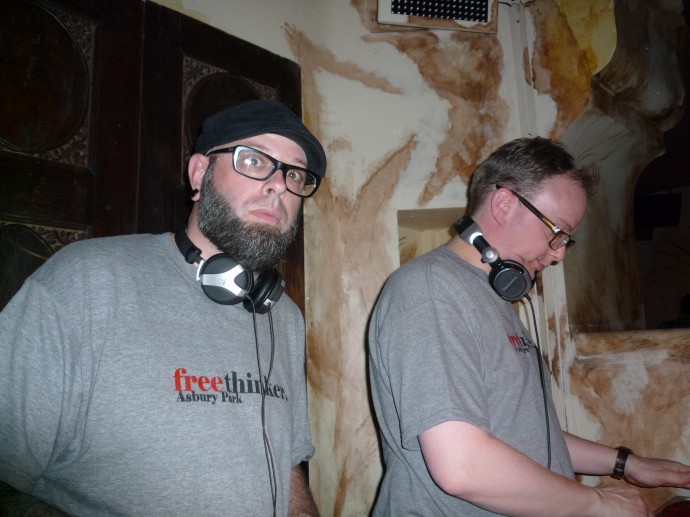 'What kind of music do you play?'
A common, and completely understandable question from people hearing about freethinking nyc – our Thursday club nights at Kush. It's actually a really tough question to answer. Saying 'good music' really doesn't capture it. Likewise, a straightforward genre response only scratches the surface.
We'll play 80s electronica up against hard funk from 1973. Again, this is not quite right. Or, it's not enough.
Let me start off by explaining what we don't do. I realise that this may seem like an immediate departure from the freethinking philosophy. That said, I'm sure you'll see my point. We had a wonderful crowd at the last freethinking nyc. Our goal isn't to fill a dancefloor all night long, but this is what ended up happening. The place was 'banging', as I believe the young folk may say. As any DJ will know, this is a double-edged sword. The momentum that a night can build when the crowd 'feel' it delivers a very tangible rush. The only downside is that there are always a couple of people who think that they're on the pulse of the crowd. Their requests are paramount. Last Thursday was a great case in point.
'Do you have any Lady Gaga?'
No, love, no we don't. Not a chance. Here, have some Diana Ross instead. In fairness, the requestors mate was mortified. She kept apologising, and more to the point, kept on dancing. Not to 'Poker Face', but to 'Ain't No Mountain'.
So – here's what freethinking isn't: just playing any old music, just because it's what people know.
Our goal isn't to annoy, or to be musical snobs. Our goal is to share some stuff that you may have forgotten about, some old tunes that you may not know, and some of the new, exciting music which gets us going.
'What kind of music do you play?'
Interesting music.