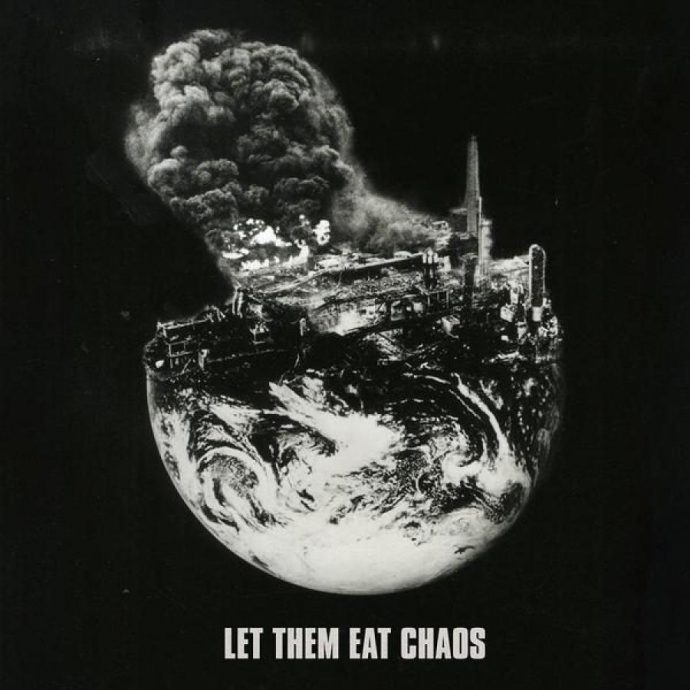 First of all, well done. If you're reading this, you made it through 2016 alive. That in itself is an achievement. Much has been written, including here, about the losses we suffered last year. Prince. Bowie. Sharon Jones. A rationale electorate. A relatively stable World Order. But, I'll keep this focused on the good stuff form 2016. There was some genuinely outstanding music from the last year, with established artists finding a new lease of life, and newer artists coming along to give everyone a kick in the arse.
Some notable 'near misses' this year: Badbadnotgood have missed the cut again – the second time in two years. 'IV' was a tremendous album, and served to provide further evidence that there's a genuinely exciting jazz resurgence taking place right now. From 'IV', 'In Your Eyes', with vocals from Charlotte Day Wilson may just be the best tune of the year. Likewise, while the whole album couldn't maintain the momentum, Cassius hit the money (with Cat Power and Mike D) on 'Action'. The biggest summer hit to not be a summer hit. Iggy Pop, A Tribe Called Quest – also both close to the list… but for my money, the ten listed below were simply stronger. And so, here we go:
Kate Tempest – 'Let Them Eat Chaos'
Absolutely no question, this is not only the best album of 2016, it's an instant classic. With urgency, humour, and a brutally honest take on the state of the world – using a microcosm of London as a backdrop – this is an album which captures a broken society; desperate, futile and with little by way of salvation on the horizon. It's bleak, it's realistic, and it's utterly compelling. Rarely have I recommended an album so highly.
And, to my 'other nine', in no particular order…
D.D Dumbo – 'Utopia Defeated'
Pop music. That's all it is. Bloody wonderful pop music. With more than a faint echo of Eg White, 'Utopia Defeated' is massive fun.
De La Soul – 'and The Anonymous Nobody'
Or, an album that shouldn't be anywhere near as good as it is. De La Soul recording with their live band, and in the shape of 'Pain' making a track which wouldn't sound out of place if I said it was by The Blackbyrds. Ace.
Slow Club – 'One Day All Of This Won't Matter Any More'
Get your slide guitar fix here! For a few months around the Autumn I was basically hooked on this album. 'In Waves' is properly beautiful.
Michael Kiwanuka – 'Love & Hate'
In which Michael Kiwanuka teaches everyone how to release a second album. You basically ignore the first, and nail a piece of work that stands up against the finest 70s soul. Orchestral sweep. Guitar-based angst. And, in 'Black Man in a White World' in particular, an accessible slab of heavy soul. Magic.
Radiohead – 'A Moon Shaped Pool'
While it may not be 'Kid A', or 'In Rainbows', it's still Radiohead in full flight. And finally we've got 'True Love Waits' on a studio album. Which, ironically enough, has been worth the wait.
Sarah Williams White – 'Of The New World'
This was a complete chance discovery, thanks to insomnia-induced late night radio listening on a work trip. Rarely have I been so chuffed that I couldn't sleep. An off-kilter and hugely impressive album. 'Winter Sun' should have been all over daytime radio. Maybe more people would have known about it, then.
Ed Harcourt – 'Furnaces'
Now this is an angry album. Pitch black, and full of fire. More contagious than a flu-ridden airline passenger.
David Bowie – 'Blackstar'
Look. 2016 was Bowie's year. I don't think I listened to anything other than Bowie until April. And, then it was Prince. It's truly hard to gauge how 'Blackstar' would have stacked up had it not been released under such earth-shattering circumstances. As it stands, it's a work of pure art.
Beyond The Wizard's Sleeve – 'The Soft Bounce'
Best band name of the year, for sure. Part psychedelic trip, part fever dream, part electronic masterpiece. Love it.
And, there we have it. Maybe 2016 wasn't too bad, after all. I'm still hoping for less death and tragedy in 2017.