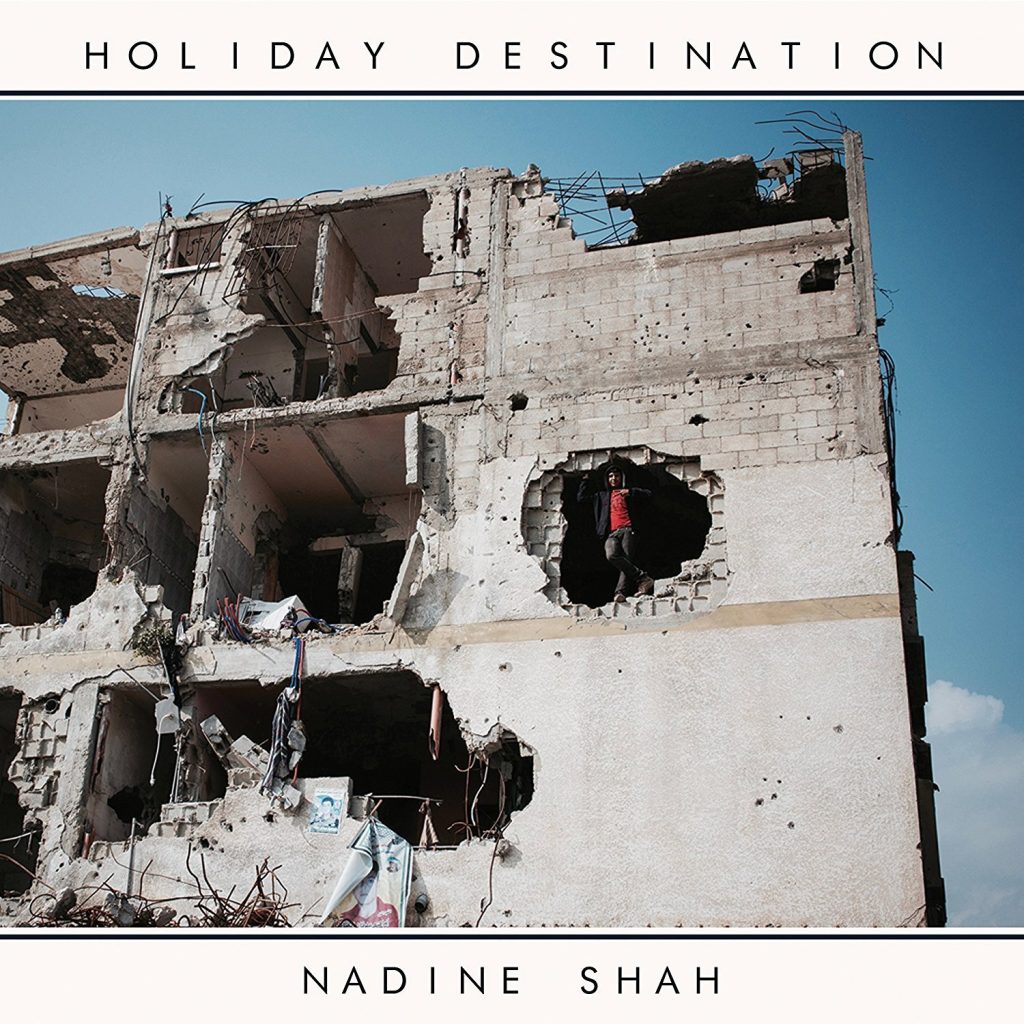 My top-ten album list for 2017 originally contained about 17 entries. That the final list doesn't contain Spoon, St Vincent, Jane Weaver or Loyle Carner, in particular, underlines the quality of the ten I've culled it back to.
Before getting to the list of albums, let's just call out some stand out tracks for the year – again, testament to 2017 being a bumper year. At opposite ends of the spectrum, we had the return of The The with 'You Can't Stop What's Coming' – a typically dark ode to the state of the world – balanced by the sound of pure joy from Chicano Batman with 'Friendship (Is a Small Boat in a Storm)'. A Certain Ratio were back, their reworking of Barry Adamson's 'I Got Clothes' in particular sounding like vintage ACR, breaking down into a funk-fuelled explosion. And, at the back end of the year, Johnny Marr & Maxine Peake brought us 'The Priest', and showed us which member of the Morrissey/Marr partnership is still relevant. Finally, while I appreciate that the 'new' material which heralded the anniversary of 'OK Computer' doesn't really count, 'Man Of War' was Radiohead on properly epic form. Just 20 years ago.
While trimming the list down to ten was pretty tough this year, I was in absolutely no doubt as to what should be 'number one':
Nadine Shah – 'Holiday Destination'
Absolutely nailed on as the album of the year. Ferocious, brave and honest in its depiction of a world failing to deal with socio-political forces that will define Brexit Britain and a Trump White House – this is an album entirely of its time, but one which will stand as a warning sign for years to come. It's truly staggering.
And the rest, in no particular order…
Ride – 'Weather Diaries'
I'll be honest: in the 90s, Ride kind of passed me by. On paper, it shouldn't work: reformed band release first new album in over ten years… but when 'Charm Assault' landed, it was clear that this was going to be pretty special. 'Weather Diaries' captures Ride sounding absolutely vital.
Paul Weller – 'A Kind Revolution'
I know that putting Weller into this list may jar with many people. But 'A Kind Revolution' is his best material in years. 'The Cranes Are Back' is a wonder.
All We Are – 'Sunny Hills'
In any other year, this may well have taken my #1 spot. In a world where The xx, Daughter and London Grammar gain widespread attention, All We Are should be massive, and 'Sunny Hills' sees them at their early New Order influenced best. It's chuffing ace.
Soulwax – 'From Deewee'
Multi-dimensional dance music with beat patterns that sound more like a high-wire act. This is proper.
LCD Soundsystem – 'american dream'
Look, I'm over the moon that they're back. And with not even a hint of a mis-step, 'american dream' is a welcome return. It's snarky, funky, and while the influences are pretty obvious (it plays like a remake of 'Remain in Light', as covered by The Fall), it manages to be utterly unique.
Miles Mosley – 'Uprising'
You won't find a finer slab of funk from 2017 than 'Young Lion' – the highlight on an album of bass-fuelled wonder.
Sampha – 'Process'
Early in 2017 it was clear that Sampha would be making the 'best of' lists pretty much across the board. The emotional punch from tunes such as 'Blood' and '(No One Knows Me) Like The Piano' tops off an album that hasn't tired after a year of regular rotation. Deserves all the plaudits, and more.
The xx – 'I See You'
In which The xx become 'properly big'. 'I See You' captures The xx brushing off the mis-step of 'Coexist' and delivering accessible, intelligent pop music. There's nothing wrong with it.

Ghostpoet – 'Dark Days + Canapés'
An absorbing album with more layers and texture than anything that would trouble the mainstream – this is massively rewarding. Dark, moody, but like a warm hug. Like a pint in a pub with a proper mate, as opposed to a shouty teenager.
I have high hopes for 2018. A Certain Ratio have already teased new material. Albums from The Orielles, Franz Ferdinand and Shame are imminent, while we're also likely to hear from Arctic Monkeys and Interpol. But, with a note of dread, I also note that Muse will probably unleash more of their nonsense on an unsuspecting populous, thus promoting any case for artistic censorship.
Here's to 2018.