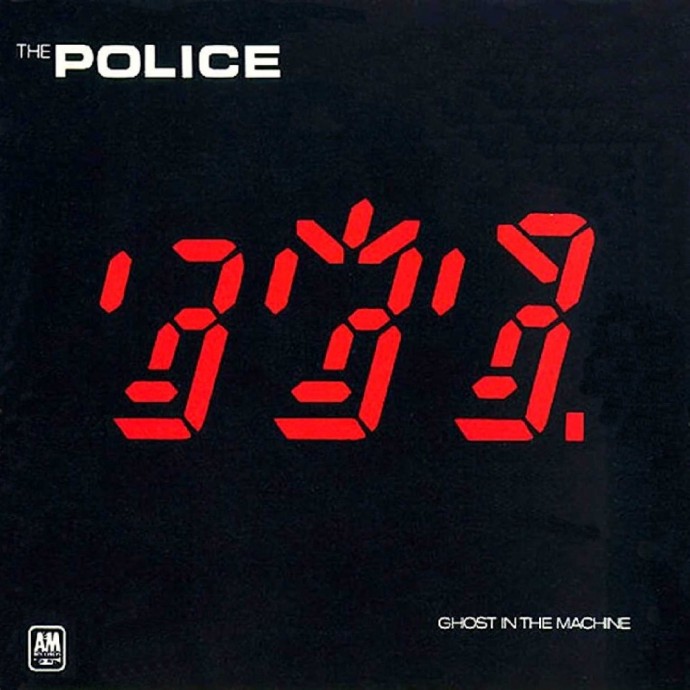 I was born in 1975. This puts me at 11 years old when just about the most exciting news came my way. When the music video for a track that I didn't know was incoming burst onto my TV set, I was jumping for joy, and reaching for the [record] button on my VCR. Looking back, I want to have a word with my youthful self, and try to put things into perspective. 'Don't Stand So Close To Me '86' was not a sign that The Police had put their squabbles behind them. It was more a sign that they had a 'best of' coming out.
'Don't Stand So Close To Me '86' is bobbins. There. I've said it. It feels good to unburden myself from this cloud that I've been under for 25 years. I've come clean on this site before: I pretty much have a blind spot when it comes to Sting. The Police were my first musical love. But even I will acknowledge that there was some pap in their catalogue.
Let me bring this a little more up to date, and explain why I'm even writing about a crappy song from 1986. Since dusting off the cobwebs, and bringing freethinking bklyn back, there has been more than a fleeting nod to The Police. Nights have lived up to the freethinking ethos: I'm not sure how often you'd go to a night in NYC where you'd hear Shirley Bassey next to Steve Mason, the kids from Sacramento Senior High (yes, a live full-blown senior high jazz/funk recording), Ghostpoet, Heaven 17, Yeah Yeah Yeahs, and Jimi Hendrix. But on one recent night, in amongst this mix, the tune which drew the most obvious nod of collective approval: 'Too Much Information' by the aforementioned The Police. You see, beyond the singles, people get The Police. Still.
The same has happened in the past when throwing on The Police. 'Voices Inside My Head' was a staple in my sets when freethinking nyc was in its' infancy. It was guaranteed to generate a buzz – regardless of when it was dropped. Ditto for 'Masako Tanga' (and, to give credit where it's due – this is a tune which I've heard dropped in NYC's The Room – a great bar if you ever get the chance…).
The Police are hardly the coolest band that a DJ can play in NYC. I realise this. But – I think that this really is the point behind freethinking. What's cool really doesn't bother me. Good music is good music. I'm not searching for obscurities – I am looking for music which is going to stand out from the norm, which will capture interest, which will have a hint of familiarity to some, and which will be new to others. And so, I'll keep on playing The Police. I'll keep on playing The Commodores. I'll keep on playing Soul II Soul. Hell, I'll even drop Hue & Cry if the night demands it.
That's what freethinking is about – music for open minds:
be honest
don't be cool
celebrate the innovators
blur genre boundaries
popularity doesn't count
the music does
if it's good, it's in