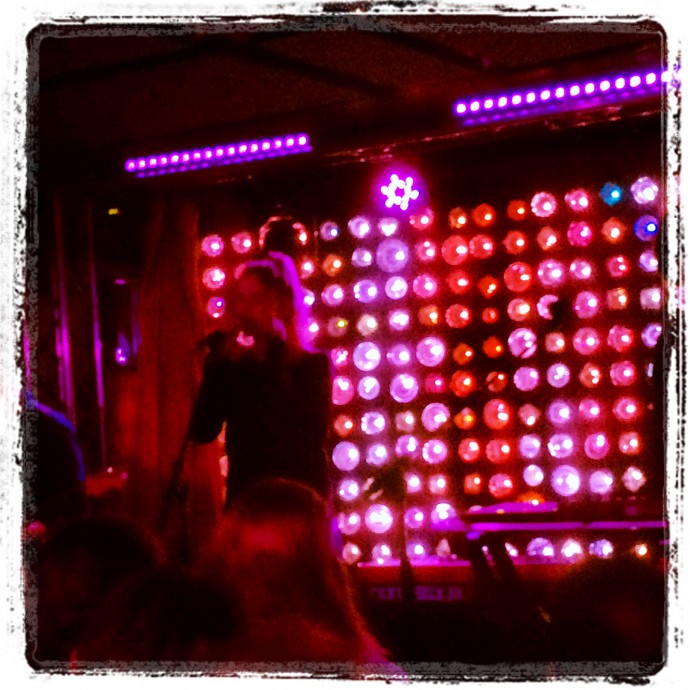 I can't bear arrogance on stage. It puts me right off even the most over-achieving band. Clearly, there are some exceptions, where the arrogance is so utterly deserved that you'd happily sit through an hour of self-indulgent introspection because the artist is so bloody good. Step forward, Prince. But, at the other end of the scale, I've been really put off countless bands by seeing them live, and just shuddering at their total disregard for the paying punter. Artists who basically stand on stage, and drink in the adoration of a crowd, while giving absolutely nothing back. I'll call it the Jamie Liddell effect.
This context, that of my complete distaste for unnecessary on-stage arrogance, provides a window to my first live music experience of 2014. Seeing a band which is very much 'of the moment', gaining widespread critical and commercial success, and a band which is doing the rounds to push one of the albums of 2013 would, you'd think, bring with it plenty of opportunity for on stage antics. Thankfully, not in the case of London Grammar.
First of all, let's just get this over with. If seeing London Grammar, in the 'intimate' setting of Williamsburg's Baby's All Right has set the tone for my live music experiences of 2014, it'll be a great year. They were absolutely stunning. A short set, as you'd expect from a band so new to their career, but one which utterly captivated. Hannah Reid has got a voice that just pierces a room. It's a powerful thing, and it's truly exciting to hear it unfiltered. And, to be clear, it's not just the 'Hannah Reid' show – this is a proper band, all of them on top of their game.
And, best of all – there was absolutely no bullshit from the stage. Actually, no – it's better than that. Where for many bands at this early career stage there could be a crippling shyness, or for an act on such a positive trajectory there could have been the arrogance that accompanies the world being at their collective feet, in the case of London Grammar there was an utterly charming presence. Three people, clearly loving it, clearly good friends, and clearly out for sharing the experience with the crowd.
They even covered Chris Isaak's 'Wicked Game', and nailed it.
London Grammar: not at all arrogant, absolutely stunning live, and able to pull off a Chris Isaak cover. 2014 will be a great year.