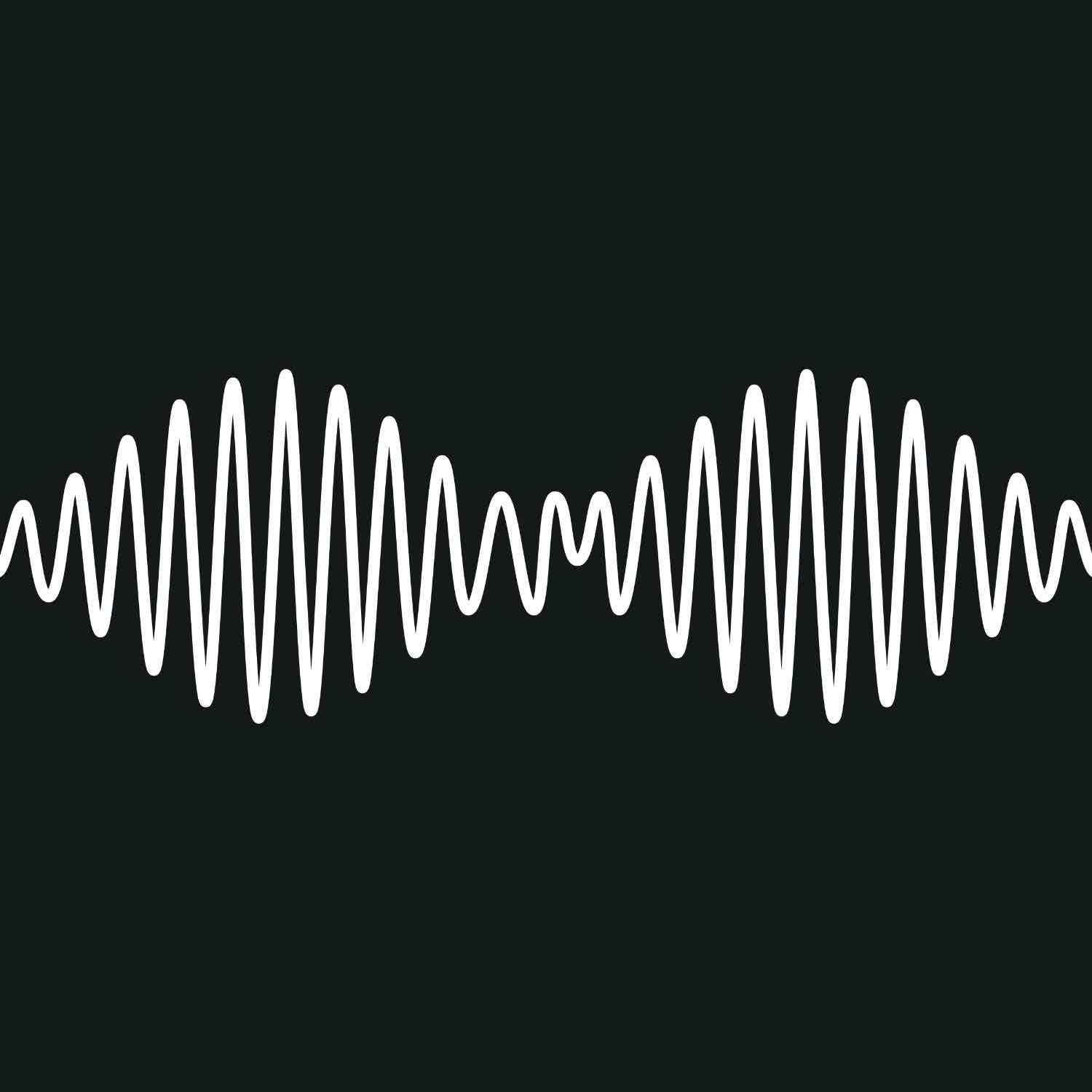 In any other year, the 2013 releases from Laura Mvula, Disclosure or Unknown Mortal Orchestra may have made the cut for the 'best ten'. But, 2013 was about as solid a year for music as you can hope for. Even a rejuvenated and frankly otherworldly David Bowie didn't make the list this year. And, I feel quite odd about that. Failing to put Bowie in my 'best of 2013' list is kind of like reacting to the return of Christ by saying 'hang on a minute, chief – I just need to watch the finale of Breaking Bad'. But, 2013 was a special year…
Any year brings stand out tracks – and the album that follows can go either way. To be filed under the 'nearly made the cut, but just didn't have a full album to live up to the ludicrously high expectations from a single track' category, we have The Stepkids ('Sweet Salvation' was just awesome, and was a highlight from the best Steely Dan album that Fagen and Becker have never made; 'Troubador'), we have Yeah Yeah Yeahs ('Sacrilege' was simply one of the best tracks of the year, and raised unmatchable expectations for 'Mosquito') and we have Gregory Porter (the title track to 'Liquid Spirit' was a gospel-influenced work of beauty, and a great showcase for one of the defining voices of the jazz world in 2013).
Contrasting the above, I'm going to put some unpopular views out there now – just to get them out of the way:
There's no Arcade Fire in this list. 'Reflektor' was good, but just not worth the fuss. Talking Heads already made 'Speaking In Tongues' about 30 years ago.
There's no John Grant in the list. 'Pale Green Ghosts' may have made just about every other 'best of' list going – people have raved about it. Don't get me wrong – the album has its highs, but beyond the title track it's not that rewarding.
There's also no Daft Punk in the list. 'Random Access Memories' may have contained some of the most memorable tunes of the year… but as an album it dragged on for about 20 minutes too much. As such, I look at it more as about four to five great songs. And then padding. By the robot suit load.
With my usual caveats, lets get to the list. As ever, I'm starting with the best, and then giving you 'my other nine':
Arctic Monkeys – 'AM'
This was revelation territory. It's a rare album which gets you hooked on the first listen, and which sustains the allure. Add to that that this was a band five albums into their career, finding a new dirty-funk-fuelled rock groove, and sounding like maturity was the most fun in town. This was both miles away from the swagger of youth portrayed in 'Whatever People Say I Am, That's What I Am Not', and the perfectly logical progression of a band eight years older, wiser, and fresh from supporting The Black Keys in 2012. I shared my thoughts on 'AM' just as it came out for NYC's Other Music. I stand by every word.
I normally debate the album I'm going to put at the top of this list. For 2013, there was no debate at all. Let me put this into context, however – the nine further albums listed below are all exceptional. I had to cull this list from a very, very long first draft. Still, my number one was absolutely clear.
And so, to the rest of the list, in no particular order…
Elvis Costello & The Roots – 'Wise Up Ghost'
On hearing that The World's Best Backing Band had teamed up with The Man Who Wrote 'I Want You', the world pretty much stopped for me. There's always been an undercurrent of funk in Elvis' work, so I expected to hear this cut loose on an album of killer riffs and deep grooves. Mission: accomplished. Any 'best of' list that doesn't contain this can pretty much just be ignored.
!!! – 'Thr!!!er'
Here's my problem: people will talk about 'Get Lucky' as being the song of 2013. It's a great record, with a guitar hook that just doesn't quit. I'd make the case that 'One Girl / One Boy' trumps 'Get Lucky' as a slab of pop-funk. It's like Daft Punk reimagined by Franz Ferdinand. And, unlike our robot-suited purveyors of disco, !!! managed to pull an entire album's worth of this together. Lovely.
Editors – 'The Weight of Your Love'
This is the album I've been waiting for from Editors. Back in 2005, I bloody loved 'The Back Room'. It's taken eight years, but after a string of patchy albums, Editors have gone way beyond the promise of their debut release. By far, this is the best album they've put out – both in terms of consistency and stretch. Editors sounding like Bjork? Yup – it's in here. I realize that this will be a dark horse entry in the list for many people, but I can only encourage you to check it out. It kicks way more than a sleep twitch.
Daughter – 'If You Leave'
I think I was borderline addicted to this album in the earlier parts of 2013. Pretty much everything else just sounded boring when compared to Daughter. As an album this managed to be both intimate and epic. And, with 'Youth', one of the finest tunes of the year was unleashed…
Janelle Monae – 'The Electric Lady'
Look, she has Prince playing guitar on album highlight 'Give 'Em What They Love'. Do you need me to give you any more reason? OK, how about an album of 19 tracks not having a dull moment? How about sounding like Stevie Wonder? How about teaming up with Erykah Badu and knocking out a track which sounds like 'Controversy' era Prince? Yes, it all comes back to Mr Nelson. Janelle has learned a lot from her mentor. Keep it coming.
Public Service Broadcasting – 'Inform – Educate – Entertain'
The debut album from PSB lived up to the promise built up from 'The War Room' EP. At times this sounded like New Order ('Night Mail' in particular sounds like an upbeat, distant cousin to 'Technique' era New Order), at times the Kraftwerk influence comes through ('Everest' is built around keyboards that wouldn't be out of place on 'Computer World'). But, throw in a banjo and samples from public service announcements, and give it an 'organic' feel, and you've got a special album which really defies easy classification. They're bloody great live, too.
Anna Calvi – 'One Breath'
Darker and richer than Anna Calvi's debut – 'One Breath' sounded in many ways like a natural progression. But what a progression, and what a voice. The track 'Piece By Piece' perhaps captures the album most succinctly – lulling you into a false sense of security with subtlety, strings, and general loveliness, and then smashing you about the head with some distorted guitar work. See also 'No More Words'. Actually, see also pretty much all of the album. It doesn't get tiring.
Prefab Sprout – 'Crimson / Red'
Look, I know that this will be hard for a lot of you to understand, but this is proper pop music. Paddy McAloon is back (and recording solo under the name Prefab Sprout) he's pulled together an album that encapsulates all that was great about the band back in the 80s. This is up there as the best Prefab Sprout album since 'From Langley Park To Memphis'. From me, this is high praise. If you need more convincing, any album which contains a song called 'Grief Built The Taj Mahal' can't be all bad, can it?
London Grammar – 'If You Wait'
In which a new band made the XX sound like old hat. With a vocal performance that probably makes Florence quake in her boots, and a musical depth which has just appeared, fully formed, I have literally no idea how any list could not include this as a highlight from 2013. Absolutely stunning.
At the end of my 2012 list, I called out a few releases which I expected to make the cut in 2013. None of them did. I called out I Am Kloot, Jose James, Delphic and Charles Bradley. All really solid albums from 2013, but surpassed by the ten I outlined above. For 2014, I'm just putting out there now that I am looking forward to Warpaint, to the return of Sharon Jones, to jazz from Takuya Kuroda and to more madness from St Vincent. But, in these days of surprise album releases, who knows what else we have in store? Let me finish with this. Last year, I also called out that I was looking forward to the album from Atoms For Peace. Oh well, we all make mistakes. Even Thom Yorke.