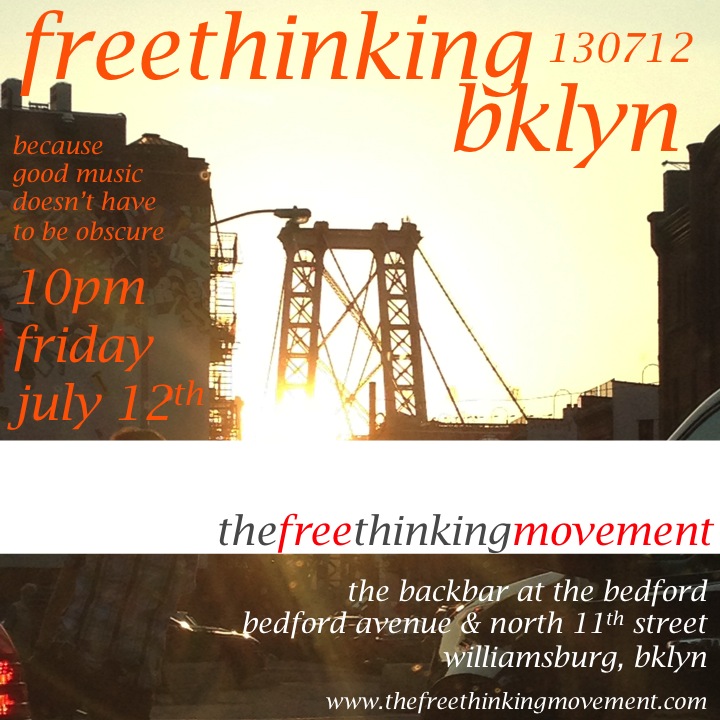 I recently came across someone saying that they only played mainstream music when they DJ. Their rationale was insightful: popular music is popular because it's good. It's useless looking for unearthed music, as the reason that songs became popular is because they're 'the best ones'. I say that this is 'insightful' because it really does articulate a position which couldn't be further away from that which I hold. For me, the degree to which a tune has garnered popular acclaim is more a function of marketing, distribution and luck. There are tons of lost classics, picking up dust on the shelves of forgotten record shops. Let's hear them.
But – and let me be really clear, here – playing music that's obscure for the sake of it is also not the goal of the freethinking movement. I'm on a mission to shine a light on music that you may have overlooked, but equally, music that you may have forgotten.
At recent freethinking bklyn nights some of the most significant feedback I've received is for tunes by Saint Etienne, Nancy Sinatra, Ian Brown, Kate Bush, The Specials, Neil Young, Arcade Fire and Martine Girault. This is hardly a list of anorak-friendly unknowns. You may not know all of the names in that list – but the chances are that you know most of them. But, and I will make a bold statement here: I would also venture that it's not your average selection for a night out in Brooklyn.
And so, to the next installment of freethinking bklyn…
Here's what I can promise: forgotten funk, intelligent pop, groundbreaking electronica, and raw soul… shot through with an air of the familiar. This won't be about being obscure – this will be about playing popular music, freethinking style.
Friday July 12th, 10PM – LATE
The BackBar at The Bedford (on the corner of Bedford Av and North 11th St)
Williamsburg, Brooklyn
The summer will be in full swing. Bring an open mind, and get ready to kick back…