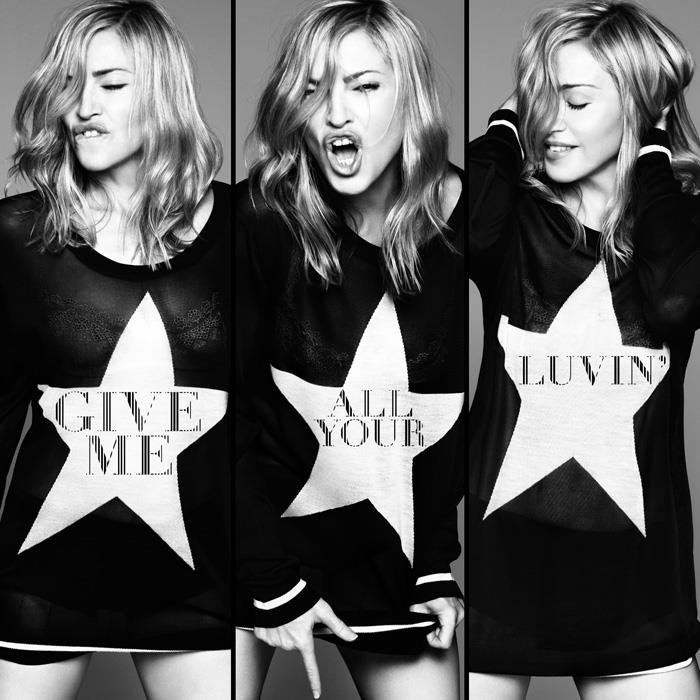 Enough. Seriously. Did you really think the original Material Girl would go all Bette Midler, start wearing sequin gowns (though I know, she has) and sing Wind Beneath My Wings sentimental bumph?
Yes? Obviously you have had your head under a rock.
Madge is about to release a new album and head out on a smashing world tour. I already have tickets to her July 17th show in Hyde Park. Paid an extra £15 to get early access. I can tell you – it will be worth every penny.
Love her or hate her, she is amazing on stage. The first time I saw her was on the Confessions tour. My feet have never hurt so much from dancing. I left the stadium thinking this is the best show (and I mean SHOW) I had ever seen. Next up, the Sticky and Sweet tour. Good, but not quite up to her normal full-on showmanship. Maybe it was the divorce distracting her.
Regardless, as she was carried into the stadium during the halftime show at Super Bowl 2012 in a massive chariot by a legion of Romans, I thought: she is back. Yeah she wobbled a bit in her boots (did you see those heels?) and M.I.A tried to steal the show by giving the cameras the finger (Note: Madonna basically gave the extreme right republican Christian fundamentalists the finger by closing with her most popular, and controversial song, Like a Prayer, in case you missed it) – there is no denying she was pure Madge.
There are critics out there saying she is trying to compete with Lady Gaga. Trying to prove that she still has enough sex appeal to compete with all those young pop stars posting pictures of their nipples on twitter (yes, I mean you Miley Cyrus).
Let me put it this way: Madonna does not have to compete with anyone. Without Madonna, there would be no Gaga. Madonna broke the glass ceiling. In a day in age where pre-fabricated pop stars are a dime a dozen and everyone seems to need auto tune, I am extremely glad for one that Madonna gets up on stage and does what she does. Oh, and for the record, the lady can carry a tune.
Next time you start to think she is too old for (her 24 year old boyfriend, wearing her knickers on stage, getting naked for the camera), ask yourself: would you criticize Tom Jones for being too old to shake his stuff, or have pensioners throw their knickers on stage? If yes, then perhaps it is time to get you a nice cup of tea and turn on some talk radio.
For now though, let's all sit back and watch Madonna shake her pom poms.