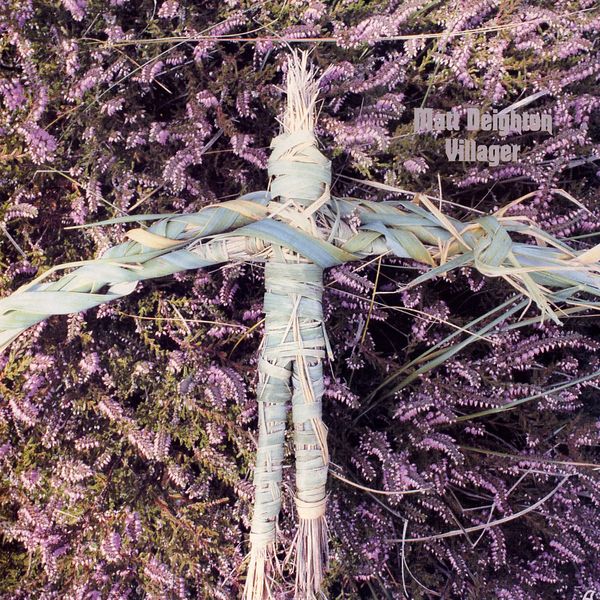 Where is Matt Deighton? He should be one of the UKs most celebrated singer/song-writers, but instead he's Missing In Action. His recording career has seen him cover a huge territory, from soulful pop to full-on psychedelic rock through to acid-tinged funk. The common thread is about as English as a pint of bitter – folk, but not folk music. Think Nick Drake, Traffic, The Small Faces and John Martyn, but with lashings of Weller. Only better than the sum of the parts. Much better.
It's with Oasis that most people probably know Matt Deighton. He famously stepped in to fill the shoes of Noel Gallagher on tour, after one of many brotherly breakups. Guitarist for hire duties were not limited to Oasis. For a short while, Matt was also the guitarist in Weller's solo band (if memory serves, it was the Heavy Soul tour). I remember a mate – definitely a mate, and not me – shouting requests for Matt Deighton songs when we saw Weller play. Alcohol may have been involved…
But, there's so much more to him than merely playing a support role to other musicians. As the front man of Mother Earth, Matt Deighton was also responsible for some of the most exciting music to come out of the Acid Jazz scene in the mid 90s. Tracks like 'Jesse', 'Stoned Woman' and 'Find It' are absolute stone-cold classics. If you're not familiar with them, then I can't recommend a dip into the Mother Earth back catalogue highly enough.
But, the psychedelic-rock and acid-funk of Mother Earth really don't capture the heart of Matt Deighton's song-writing prowess. Mother Earth was fun – really good fun – but it's more an appetizer to the main course.
Through five solo albums – and one beautifully crafted project with Chris Sheehan as The Bench Connection – Matt Deighton demonstrated a rare ability to craft pitch perfect folk-tinged pop. It's a crime that these six albums are not held up in high praise on a regular basis. Moreover, they're albums which are pretty much all but forgotten. Seriously – you try a search on Matt Deighton on the internet. You'll come across an old MySpace site (retro!), a few articles, discography links, and a few videos on YouTube. It's hardly the set of results you'd expect from one of the UKs most talented song-writers. You can tell he pours everything into his music. It's heart on the sleeve territory, but with such unabashed honesty that you feel nothing but compassion when he shares feelings about where life goes wrong, and shared joy when things are on an upturn.
Featuring guest appearances from Paul Weller, Ernie McKone, Steve White, Marco Nelson, Chris Difford (Chris chuffing Difford!), Mick Talbot, – and I was reminded last week – the mighty Brian Auger, Matt Deighton's solo work is a pure treasure trove. It's grown up music. Earlier albums also feature the spectacular vocals from freethinking favourite Nicola Bright-Thomas – his then wife.
It started with 'Villager' – an album that couldn't sound more like an idyllic English summer if it tried ('Pure English Honey' is probably the best representation of this). I don't say this lightly, but in my opinion 'Villager' is a serious contender for the best album put out on the Acid Jazz label (OK, if there are any pedants, it was the 'Focus' imprint, but my statement stands). What's not to love about an album containing a song called 'Jesus Loves The Rain'?
From there, 'You Are The Healer' took a similar formula, but perfected it even further. '72 Minutes To Switzerland' is one of the most beautiful songs you'll hear. Or – you probably won't hear, as it's nowhere to be found, these days. It's a glorious album – heartfelt, and full of life. You can sense the creativity involved in the making of the album came from a place of deep content with the world. You should be able to get it on prescription as a cure for depression.
'The Common Good' is Matt Deighton at his most Weller-esque. 'Finger of Rain' could be taken straight from 'Stanley Road'. And, to be fair, it's tons better than the material which was put out by Weller at around the same time. Highly recommended…
'Wake Up The Moths' was a while in the making – and it's fairly apparent that things were less rosy in Matt Deighton's world. Beck may have opened his heart on 'Sea Change' – Matt Deighton did likewise here, to devastating effect.
Matt's last solo album was released nearly three years ago. 'Part of Your Life' was less compelling than previous offerings, but mainly because it came on the heels of the aforementioned project with Chris Sheehan: The Bench Connection.
'Around The House in 80 Days', the only material which The Bench Connection released, was – and still is – a sublime album. 'Young At Last' is a song which will stay with you for many years once you've heard it. Weathered, and dripping with the wisdom of a life lived, it's a breathtaking piece of song-writing. 'Saint Want' is a tune that's begging for more widespread awareness. Honestly – I can scarcely think of an album so richly deserving of critical acclaim.
I managed to catch Matt Deighton – and Nicola Bright-Thomas – at one of their 12 Bar Club gigs in London in the early 2000s, and it was just electric. A venue large enough to be a living room – a New York living room at that – and a song-writer so absolutely in tune with his craft that the intimacy of his words was enough to stun the audience. In a world where James Blunt can sing 'You're Beautiful', and people swoon, or where Coldplay bang out any old shite and people go mental, or even where Damien Rice sings 'The Blower's Daughter' to garner a massive following – just why did it never work for Matt Deigthon?
I return the to Matt Deighton / Nick Drake comparison. Sadly, with Nick Drake the public pretty much missed the boat when the material was first released. It's like the same mistake has been made again. Sort it out, people.