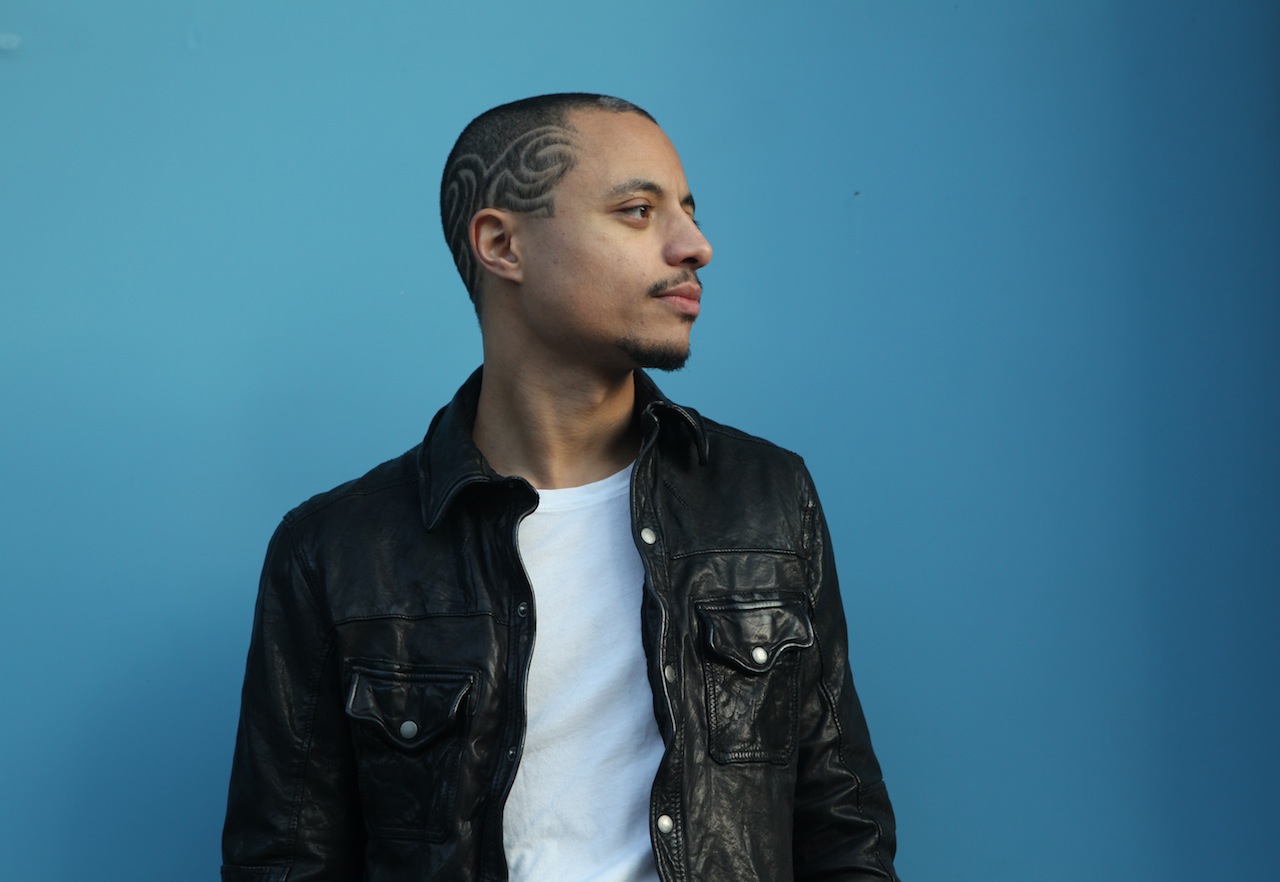 It seems that José James was put on Earth in order to breathe fresh life into an entire genre. His voice is a pure gift from heaven – it eclipses jazz greats such as Mark Murphy (I truly mean this). His voice has more texture, more silk. You could picture his voice pouring off the stage of a smoky New York jazz club in the 60s. It sounds effortless. Pure emotion. Pure feeling. It's staggering.
'The Dreamer' was my introduction to the world of José James. Included on the first volume of Gilles Peterson's 'Brownswood Bubblers' series, it was clear from the opening bars that this was something special. Rarely have a bass and a trumpet sounded so laid back. It's like someone took 'Summertime', and found the very essence of the tune – stripping it to its core. Into this dreamy soundscape, alongside a piano sounding so delicate that it could buckle at any moment, José James' hushed tones emerge. It's just a beautiful moment in music. In seven minutes, José James staked a claim at the top table of jazz.
Now three albums into his career, José James is carving out a niche. Part jazz (the track 'The Dreamer' was a perfect foreshadowing of what would follow on the debut album, also of the same name), part soul (as evidenced on his dancefloor-oriented second album 'Blackmagic'), but with an ear towards innovation – I'd love to think that he's nailing the kind of output that Marvin Gaye always sought for himself. Even on an album of jazz standards (with Jef Neve on keys), José James manages to bring his own delivery, his own style. It's like a respectful updating of musical output from the jazz forefathers. Forget vocalists such as Michael Bublé stomping all over jazz standards – this is where it's at.
When lending his vocal talents to other projects, José James shines. 'Little Bird' was a clear standout track on Jazzanova's 'Of All The Things' release. It showcases the full range of his vocal output, from a whisper to a full force gale. Astonishing. Jazzanova are perhaps the perfect foil for José James' talents. They each strive for a fresh perspective on jazz roots – bringing in new influences to flesh out their creative direction.
Last night I was in the audience at the Jazz Standard in New York City, and witnessed the next stage in José James' evolution. NYC Jazz clubs may no longer be the smoky cellars that they once were, but the intimacy of the setting was perfect for a soul/jazz masterclass. José James' influences were writ large throughout – from Coltrane (a spellbinding rendition of 'Equinox' opened the set), through Roberta Flack ('Feel Like Making Love' was referenced) to Freddie Hubbard (the hook from 'Red Clay' is always welcome in my books). Perhaps the most poignant moment came when José James broke into the one-two of 'Winter In America' and 'The Bottle'. RIP GSH.
In an hour long set, referencing Coltrane, Freddie Hubbard, Roberta Flack and Gil Scott-Heron may sound like there's not much room for 'breathing fresh life into jazz'. Wrong. In interpreting material of such grandeur, José James was setting his stall out – acknowledging the roots of his sound, but moving it forward. With respect, with dignity, and with flair, it was all woven into a breathtaking journey through straight ahead jazz, beatboxing, vocal improvisation, and sweet, sweet soul music.
The respect shown on stage wasn't just for the musical forefathers – it was also for each of the band members. Kris Bowers, on keys, will be a name to look out for. His solos were wonderful – he tamed the piano like few I've seen before. Nate Smith was getting sounds out of the drums which I frankly never thought possible. We're into new favourite drummer territory. Holding it together was Solomon Dorsey, on bass – nailing a deep groove at the drop of a hat. Taylor McFerrin stunned the audience when he stepped up to guest (and, to be fair, it seemed like he was stunning the band, too). I've seen beatboxing before, but never – and I mean never – anything even remotely as close to this. And here we have it, the moment that one of the unspoken influences crops up to peak its head above the surface: soul/jazz and hip-hop.
It wasn't just about paying tribute. A couple of standout – new – tracks helped to show that José James is leading a charge. He's finding new ground. 'It's All Over Your Body' built from a complex drum intro into some nasty soul that D'Angelo would be proud of. It was filthy. 'Do You Feel' just had tons of space – the band could stretch out, and flow. Pure magic.
José James, breathing new life into jazz? He's doing a bloody good job of it.
Where it started: 'The Dreamer'

Lending vocal talents to the mighty Jazzanova on 'Little Bird'

Channelling Coltrane for 'Equinox'