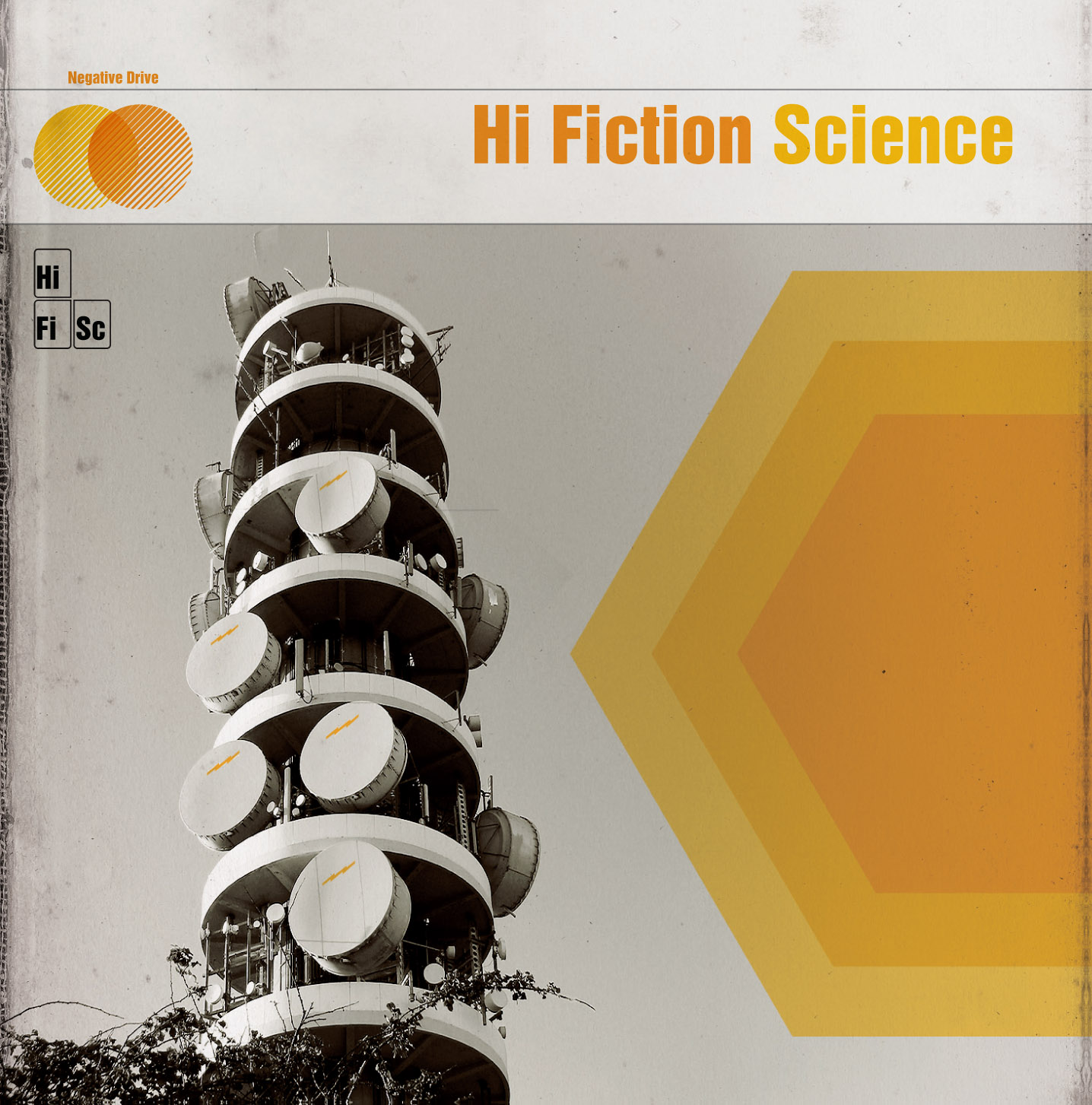 Think of music from Bristol, and I dare you – I double dare you – to not think of Massive Attack. I certainly can't help it. The reaction is totally involuntary – the place and the band being as deeply connected in my mind as Radiohead to Oxford, The Boss with New Jersey, and, er, Avril Lavigne with Canada. (I actually do have a friend who likes Avril Lavigne – and he remains a friend regardless)
When hearing of a new band from Bristol, I immediately just assume that they'll sound like Massive Attack. I know that this is plainly just a bit stupid on my part, but such is the connection that I just can't help it. Hi-Fiction Science are here to challenge that connection.
Hi-Fiction Science's self-titled debut album is a heavy affair. It's deep, it's atmospheric – but it comes complete with the folk-tinged vocal delivery of Maria Charles. The mix of a dirge-like groove and the sweet vocals of someone who can actually sing is alluring. This is not the sound you expect from Bristol – it's more akin to late 70s Manchester.
That's not to say that Hi-Fiction Science are merely re-hashing ideas have already been done to death over the past 30 years. This is an album full of invention.
Album opener Black flower is a perfect indication of what you're in store for. Moody, folky, but with an undeniable groove. It's a mix that just works. The track also signposts another recurring theme on the album. It builds, shedding the groove, and emerging into a full-blown drone. It's wonderful. This isn't safe music-by-numbers. It's risky – it's innovative.
Album highlight Zabriskie (also linked below) almost sounds like a four minute intro to a bigger, bolder tune. But, in its own right, is just a wonderful, subtle stab. It leaves you wanting more. Kosmonaut takes a bass-led groove, a spoken word track verging on jazz – but with the dirge-like guitar to set it apart. The vocals on Spirit Broken could almost – almost – be delivered by Liz Frasier. PSK sounds like a band of art-rockers have happened upon a vocal recording of a 60s hippie ballad.
So, not a typical 'Bristol' album, then.
A band with a ton of invention, with a vocalist who can actually sing, and with a sound which doesn't pin them down to a genre, a time, or a place? Sounds like freethinking, to me.