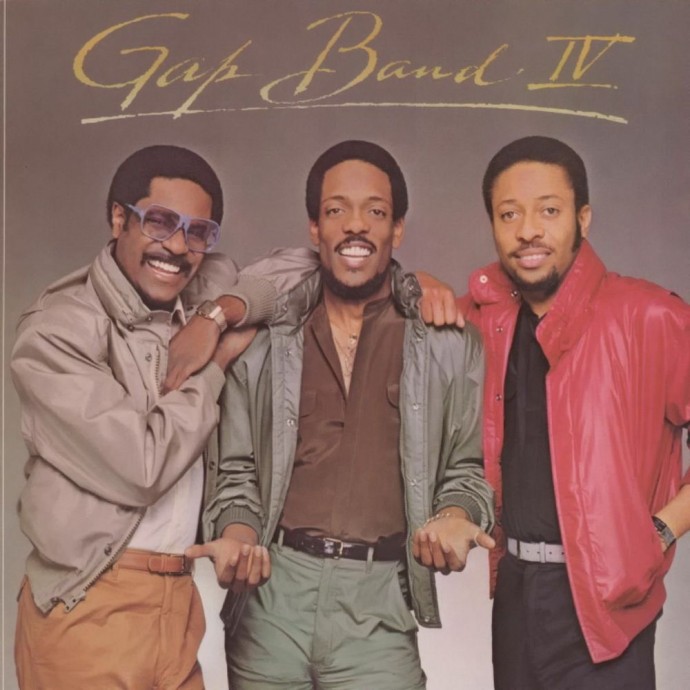 The Gap Band didn't mean much to me until two months ago. This is unacceptable.
Growing up in a Motown-for-breakfast household with an unhealthy helping of 80s ballads, I was unreasonably proud of my funk collection. Before the wretched early teens kicked in, dad would take me to car-boot sales to hunt for records. A car-boot brings together thousands of lovably-mental eccentrics in a big field on a Sunday, to open their cars and swap an unwanted miscellany for alternate random crap. The offal of the 80s and 90s plays a starring role, as do chippy vans and overweight toddlers with ice cream in their hair. But one man's 'TV anthems of 1980' is a twelve-year-old Maddy's party soundtrack for the next four years.
While Electronica and Hip Hop came courtesy of big brother's music collection (and his well-versed skater posse in early 90s Birmingham), friends added essential rock and jazzyness. After uni, graduating into the big wide world of musical everythingness, our music tastes were ours to keep and add to, with BBC Radios 1 and 6 as lights in the dark.
But what the Funk? This was mine. The £10 Sunday car-boot challenge was this: find the coolest-looking records you can, and Bank of Dad parts with cash once he's vetted the choices. Fair deal, but Dad was not a Funk aficionado. This was the first genre to learn by myself, giving it a foggy nostalgia despite being born at the back end of it. It bridged Motown and Staxx with my ridonkulous dance-routines to Beastie Boys and De La Soul, but there was a stage missing in between.
My £8 record player crackled to anything with a fro, sideburns, tassles, gold, gold teeth, silver, silver teeth, odd foreshortening, false eyelashes, strange-location shots, animal print, purple velvet and bejewelled fingers. The Tavares, Trammps, Earth Wind & Fire, Commodores, Boney M, Family Stone, O'Jays, Meters, Whispers, Ohio Players, Isley Brothers or Anita Ward.
I didn't know who the Panthers were. I didn't know why Gil Scot Heron was annoyed. Or which bits would become samples I'd hear a thousand times again in other incarnations. I did my no-friends dance in a Solihull bedroom to vintage New York and New Orleans lyrics over chunky bass with flappy white-girl limbs.
My 'focus' was 69 to 79. I learned a bit and missed a lot. I missed the full impact of Grace Jones, Rockwell, (who I've since discovered was Berry Gordy's son, and chose not to tell his father this until his first platinum record). I missed Gwen Guthrie, Brass Construction, Fatback, danceable Funkadelic and Zapp's More Bounce to the Ounce. I missed Quincy Jones' wilder orchestrations, and the Gap Band. I missed the intro to 'Early in the Morning'.
Vague recollections of UK radio 20 years ago, drunken 'Oops Upside Your Head's, and recent prolific sampling by DJs and producers in their late 30s/early 40s who remember more, is not enough. In homes in Brooklyn, Jersey, the Bronx, Queens, DC, Philly, Detroit and Chicago the funk of the 80s kept beating. These cities didn't have to contend with Rick Astley, Chris Rhea, Simply Red, Spandau Ballet or Chris De-Sodding Burgh. In the UK we were making millionaires of middle-aged, oversexed, monobrowed, no-chinned balding men. You do NOT have to be attractive to make great music but at least get the second bit right if it's your vocation.
Fair enough the Gap Band were far from pious or chaste, but at least with "Humps" you get the idea, while Philanderer Colins lamented his broken heart. Why have emphatic beats and beautiful bass when you can have electric-orchestral herpes, slowed down to torture puppies? Even Bowie had to do Labyrinth before Freddy Mercury pulled him back.
Boom. The chunky, stunted bass of 'You Dropped a Bomb on Me' was cannibalised by many a Daft Punk (that notorious pair of musical thieves with immaculate taste) while the monochrome fist-pump beat went on to power a chunk of 90s dance music a decade later.
When the VEVO logo pops up on Youtube it means the Gap Band don't need me plugging them. But the restrained, delicious bongos on "Outstanding"? I can't let that lie. A super-size combo of fizzy funk, freaky deaky-disco and downright electric cheekiness are more than a piece of history. The Gap Band and their noted contemporaries are the foundations of contemporary house, the prologue to HipHop, the bridge from soul to R&B and the reason the Roland TR 808 is still such a massive part of our lives.