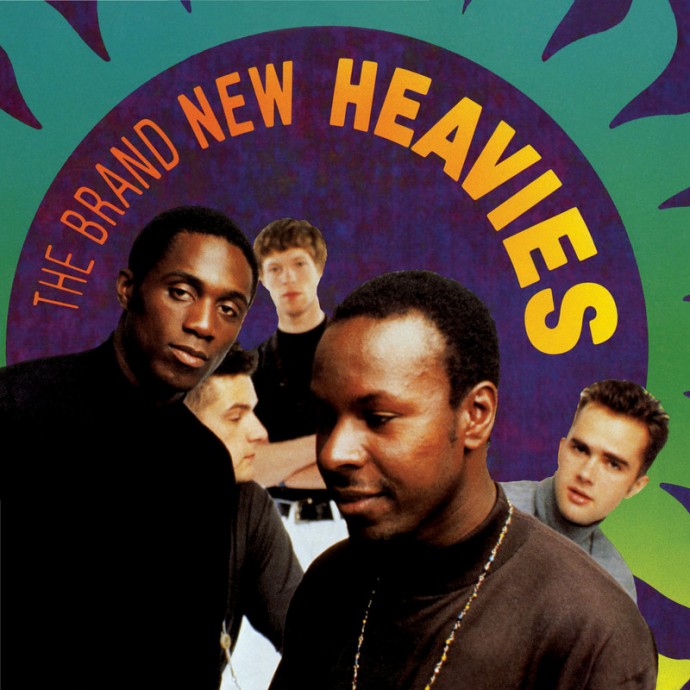 The Brand New Heavies were bloody great, weren't they? Seriously, before they essentially became purveyors of pop, they were a fine, fine funk outfit. 'Midnight at the Oasis', 'Dream On Dreamer' and 'Brother Sister' were all good tunes – but they targeted the masses. Roll it back a few years, and you've got an entirely different story…
Released in different forms, with different singers, which ever version of their debut album you track down is solid. This was authentic funk – it sounded like it was from 1973. When the band chanted 'we're gonna get ya' on 'People Get Ready', you knew that they were right. It was a sound that paid it's dues to the obvious heavy weights like the JBs – the aforementioned 'People Get Ready' owing a huge debt to Maceo's 'Cross The Tracks'.
Bringing a soulful tint to the proceedings was N'Dea Davenport (or Jay Ella Ruth, depending on your point of entry into the Brand New Heavies back catalogue). 'Stay This Way' and 'Dream Come True' just soared – proper soul. From Ealing.
For the follow up, 'Heavy Rhyme Experience, Vol. 1' they recruited a who's who of rap royalty. About 18 years before The Black Keys played the same trick – this was a live hip-hop album. Merging funk with rap – the results were astonishingly good. The Pharcyde, Gang Starr and Main Source to name a few – this was serious stuff.
By the third album, the soulful element became distinctly poppier. A cover of Maria Muldaur's 'Midnight at the Oasis' became their biggest hit in the UK – and marked the path for the band for the foreseeable future. It's a shame. They were still, at their heart – a funk outfit. I stayed loyal, buying their albums – and there were always a couple of tracks which hinted at something much deeper. The title track to 'Shelter', for example, was a much lower key hit for the band – but was also probably the strongest from the album.
Live, the band also clearly cut it. I remember seeing them at Manchester Academy (supported by A Certain Ratio, no less). Their band included a then unknown (unless you were very aware of backing musicians) Max Beesley. It was interesting to see that the 'mainstream' side of the band was toned down live. This was all about real funk, and real soul. Make no mistake.
Stories abound on the internet of a 'Heavy Rhyme Experience, Vol. 2'. If they're true, sign me up. I'd love to see The Heavies return to their deeper roots…