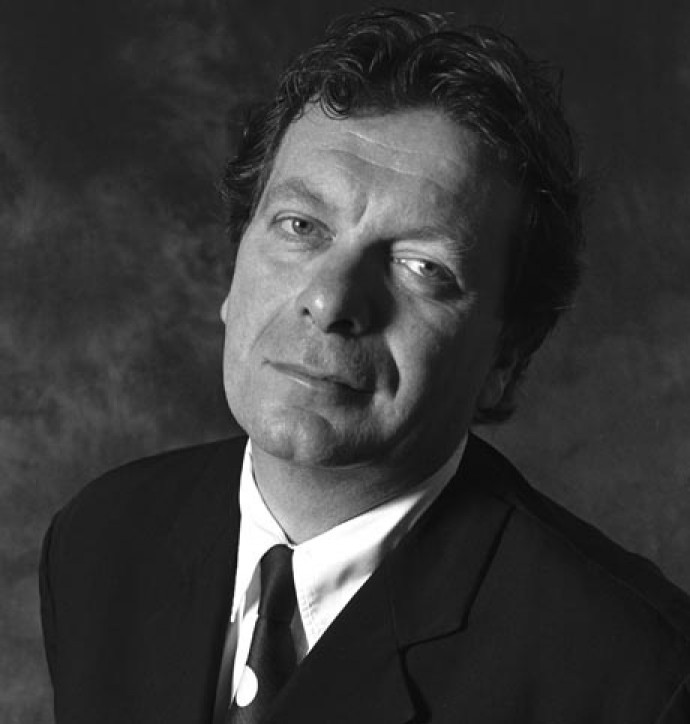 A post from earlier in the week, about DJing in Berlin, was ostensibly about the enduring love that people of a certain age, and born in a certain geographic location, have for the music of Manchester. Anyone who has been a semi-regular visitor to this site, or who has ever set foot near to one of my DJ sets, knows that I am firmly in the demographic with a deep pride, love and affection for the sounds emanating from the industrial north of England.
As I sit, reflecting on my Berlin excursion, I am also reading 'You're Entitled To An Opinion…' by David Nolan. The book chronicles the life and times of Tony Wilson. Without him, music would be a poorer place. Manchester – a city that I love – would also be a different beast.
A Cambridge educated, slightly posh, and at times annoying TV presenter is hardly the kind of person who you would credit with true musical innovation. Yet, his status as a freethinking icon is completely secured. Tony Wilson, along with his partners Alan Erasmus, Rob Gretton and Peter Saville, gave us something special. He gave us Factory. He gave us The Hacienda. He gave us Joy Division, Happy Mondays, The Durutti Column, A Certain Ratio and New Order. He gave Manchester a cultural confidence which grew from post-punk angst into the Madchester hedonism of the early 90s. Without this, there would be no Oasis. No Elbow. No Delphic. The beating heart of the Manchester music scene was kicked into action by his energy, foresight, and foolhardiness.
And what did he do? This is a question which David Nolan poses, and many varied contributors try to answer. He joined the dots. He provided a platform. He had foresight. He was lucky. He facilitated. He gave artists a voice – and the freedom to use it. He was, as was recognised on his headstone, a 'cultural catalyst'.
To me, it's simple. He loved music, he loved culture, he loved Manchester. He wanted to be a part of it, and to be the person to lead the way. The Pied Piper.
People can highlight that The Hacienda was a money-draining folly. They can highlight that Factory only really had three bands that would shift any real volume. They can point to the fact that the label went bust, and that future incarnations were also unsuccessful. But – IT DOESN'T MATTER. It wasn't about financial success. It was about Manchester as a cultural beacon. Which other label would really have been putting out music by Cath Carrol. Quando Quango, Kalima! and Marcel King? All of it solid. All of it groundbreaking. Relevant. And, for the most part, still good today…
Now three years since his passing, I find it genuinely sad that the city which owes so much to Tony Wilson has yet to properly honour him (a posthumous freedom of the city doesn't really cut it for me). His life and influence may now be the stuff of legend, but I for one feel that it would be only fitting for the city to truly recognise that its cultural renaissance would not have taken place but for Tony Wilson. The city reeks of Tony Wilson. It simply wouldn't have the same swagger, the same energy, the same cocksure – and justified – antipathy towards The London if it weren't for him. Actually, in fairness, maybe naming a road after him, or putting a statue up would be too shallow an epitaph. Let's face it, the modern Manchester, as a cultural icon in its own right, is all the recognition that Tony Wilson would probably want.