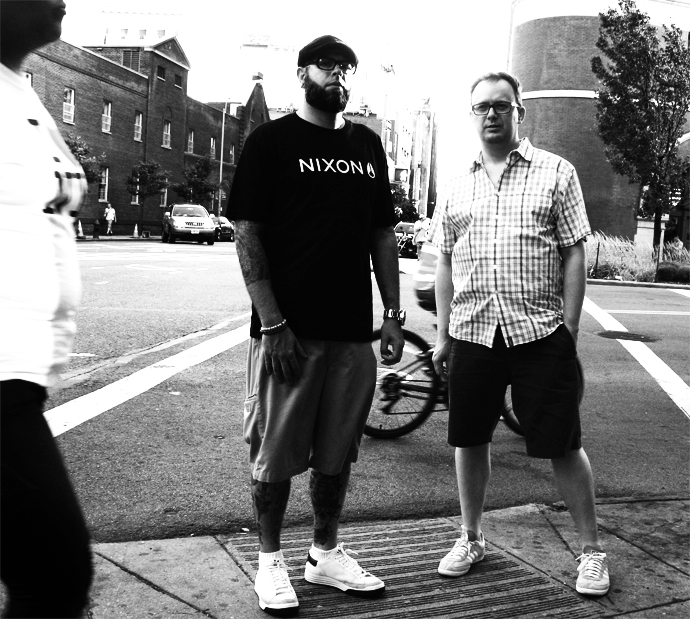 the freethinking movement is about innovation. It's about doing things differently – and not just catering to the lowest common denominator. It's about pushing forward, and celebrating the good stuff. And so, as we enter 2011, we will also be doing things differently…
First of all, DJ Prestige now lives in Brooklyn, baby. He's showing a clean pair of heels to his native Jersey. A clean pair of heels, apart from his Friday night residency at The Annex that is. Tasty Beats – his outstanding night in Asbury Park – will still be kicking it every Friday. It's a night which has firmly established itself on the AP scene – and the only place to check out if you want to hear The Clash up against Donald Byrd and J Dilla. If you want it funky, you want to be there. Talking of keeping it funky, you also have to stop by fleamarket funk, DJ Prestige's celebration of soul, funk, jazz and reggae. With a boat load of mixes, lost 45s, posts from DJ Prestige and a few surprises from guest contributors, fleamarket funk is your place for virtual digging. Also – keep 'em peeled for DJ Prestige popping up all over NYC on DJ nights. He's in the city, now – so you'll be seeing a lot more of him.
Over here at the freethinking movement, I'll be holding the reigns.
freethinking nyc is being switched up, with a shift of venue and a shift of day. The night is upping sticks, and is heading from the LES to Nolita. For now, the legendary Vig Bar is the new home to freethinking nyc. If you're around on Feb 2nd, then get yourself down to Spring & Elizabeth. I guarantee a night of music you won't hear elsewhere in NYC.
Finally, freethinking goes global next month. freethinking berlin will be bringing the same eclectic mix – with perhaps a little more Dexy's than usual – to Europe. It's a special night for a good mate of mine – and it'll be a belter.
The last few months have been top. Feedback on the freethinking movement has been nothing short of astonishing, and you guys have been great supporters. While it's a parting of the ways for now, at some point down the line (hopefully in 2011) there will be more from DJ Prestige and I together – call it freethinking vs fleamarket funk. DJ Prestige and I actually living in the same city will be bloody good fun – and I look forward to checking out more from fleamarket funk myself.
Here at the freethinking movement, you're stuck with me…