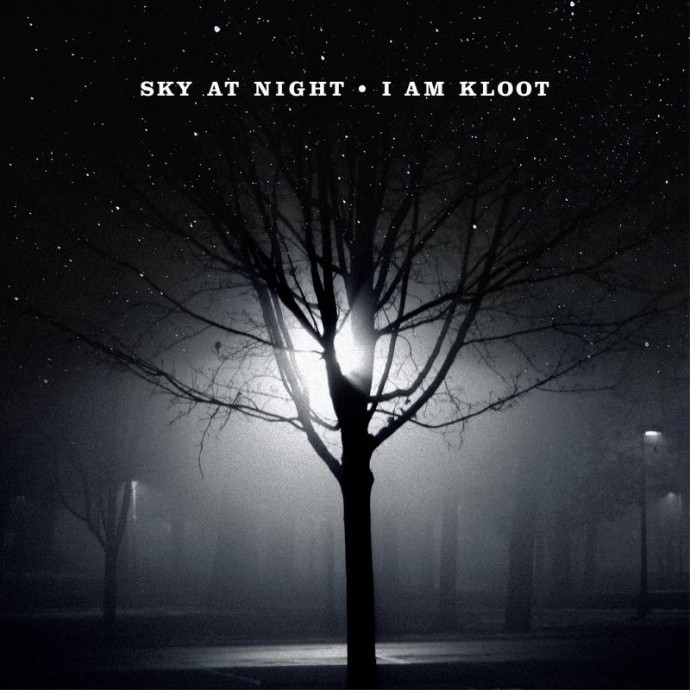 So that's 2010, then. A year of staggering comebacks, of fine funk, and of exciting new music. Sitting here on a flight back to NYC after a Christmas break in the UK, it's probably as good a time as any to fully reflect on the year, and to take the time to acknowledge the albums which have really stood out. I'm only allowing ten albums in the list – this makes it a tough one. Gorillaz nearly made the list with 'Plastic Beach'. I've seen 'Teen Dream' by Beach House top many lists, too – and in fairness, it nearly made the cut below – but in a year where even Weller doesn't make the top ten, you can gauge that this wasn't an easy list to pull together.
My initial intent was to merely pull together ten albums which, for me, capture 2010. On reflection, as I was writing the list out, I felt compelled to call one album out as being head and shoulders above the rest. I have zero hesitation in acknowledging one album as being the highlight of 2010:
I Am Kloot – Sky At Night
Their masterpiece. It's rare that an already accomplished (and good) band pulls together a body of work which massively outshines their previous work. With 'Sky at Night' this is exactly what I Am Kloot have achieved. Achieving a much bigger sound than their previous output, yet still capturing the fragile beauty of their work, it's just an increadible album. They will have to go a long way to top this. In fairness, any band would struggle.
So, in no particular order, here are the remaining nine albums which round out my top ten from 2010…
Steve Mason – Boys Outside
Imagine an even more grown up Beta Band album. Intelligent, catchy, but instead of the upbeat Beta Band vibe, throw in despair and personal torment. It's wonderful, and I still can't get enough of it.
Gil Scott-Heron – I'm New Here
Heartbreaking. Gil Scott-Heron remains relevant.
Everything Everything – Man Alive
Possibly the most exciting album of the year. As debuts go, this takes some beating.
Badly Drawn Boy – It's What I'm thinking, Pt 1: Photographing Snowflakes
For anyone who has written Damon Gough off, just take an hour out of your day and check this out. His live shows may still come with a degree of tension as the be-hatted man himself deals with performing in front of an audience, but recorded in the studio, there are few finer singer/songwriters. There are no finer songs released this year than 'The Order of Things'. Fact.
Arcade Fire – The Suburbs
Just ace. Arcade Fire continue to knock out complex yet accessible anthemic music. It's hard to believe that their output gets better, but it does.
Aloee Blacc – Good Things
Soul music for now. It gets better with each listen.
Sharon Jones & The Dap Kings – I Learned The Hard Way
Like a funk-filled companion piece to Aloe Blacc's 'Good Things'. Sharon Jones has a set of pipes, and this is just an outstanding album.
LCD Soundsystem – This is Happening
As an album, it's not in the same league as Sound of Silver, but it's still superb. For most other bands, this would be hailed as a masterpiece. For LCD Soundsystem, we just have high expectations.
The Black Keys – Brothers
No longer merely a two-man Led Zeppelin, The Black Keys evolved in 2010. It wasn't just about the addition of more instruments and musicians, it was also about their sound. 'Never Gonna Give You Up' sounds like it was recorded in the Motown pit…
And so, there you have it. A fine example of freethinking in action. A list of albums not defined by genre, but instead celebrating the very finest music out there.
Here's to 2011.