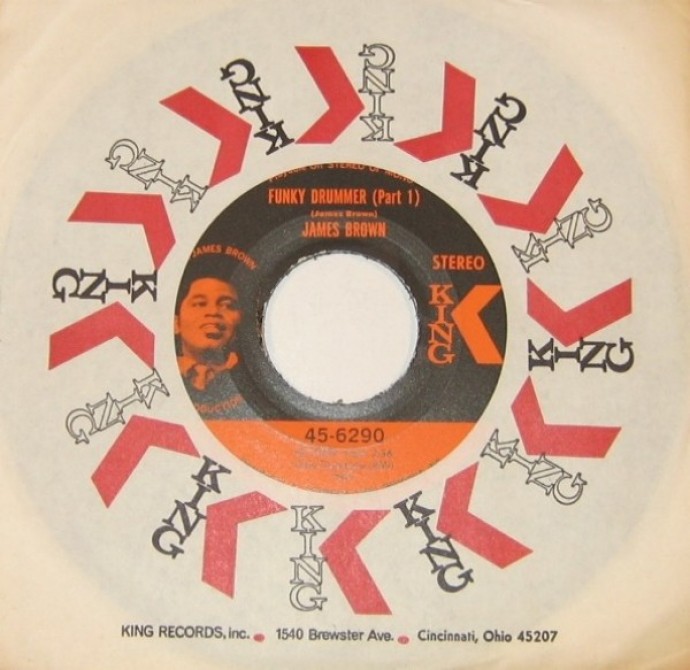 There are few statements which you can make which are beyond any doubt, despite the fact that there's no documentary evidence to prove your point. Words which blur the line between fact and opinion. Statements such as:
The Beatles changed the world. They did. Next…
Ultravox's 'Vienna' shouldn't have been kept from the number one spot by Joe Dolce Music Theatre.
Peter Hook is the best bass player ever. OK, this one may be verging on opinion a bit too much, but you get my point.
Here's the statement of fact / opinion that I want to fly by you right now:
Clyde Stubblefield is the most sampled artist ever – and it'll stay this way. For ever.

While there will be a good many people out there who know exactly who Clyde Stubblefield is, and why he can claim this title – with ease – there will be people who just don't know his name. I guarantee beyond any doubt that you know his music. Unless, that is, you've been in a coma for the last 30 years, and your first waking action is to go to a PC to check out 'the internet' – and even then, this has to be one of the first things you read, as if there's any music playing in the background there's a fighting chance that he'll come on. Any minute. There you go. From 808 State to George Michael, from The Stone Roses to Fine Young Cannibals – they've all been given the Clyde Stubblefield treatment. And, let's not forget – just about every hip hop act ever. All of them. OK, this may be a slight exaggeration, but I bet it tends to 'all of them', statistically.
Ladies and Gentlemen: Clyde Stubblefield is The Funky Drummer.
Alongside Maceo Parker, Fred Wesley, Pee Wee Ellis, Bootsy Collins, Jab'o Starks and Bobby Byrd, Clyde Stubblefield helped to define 'The James Brown Sound'. It's his work on Cold Sweat, on Mother Popcorn, and on Funky Drummer which help to make these tracks truly stand out in the James Brown catalogue. And let's face it – standing out in this catalogue is no mean feat.
I was prompted to write about Clyde Stubblefield on clicking through a link which I came across earlier in the week. I was immediately saddened by what I came across. Despite the enduring impact that Clyde Stubblefield has had on popular music, his personal life speaks of genuine misfortune. I struggle with the difficulties which people who have truly helped shape our world endure – their lack of wide-spread recognition ultimately leading to financial difficulties. In turn, when times are hard, such as with Clyde Stubblefield's kidney failure, or Tony Wilson's cancer, or Ronnie Lane's MS, they suffer. Despite everything. Real life can be a bitch.
For now I just wanted to tip a nod in the direction of the original Funky Drummer. The guy who laid down the breakbeat to conquer them all. Give the drummer some.

Stick with this one until near the end – outstanding

Just in case you were in that coma…