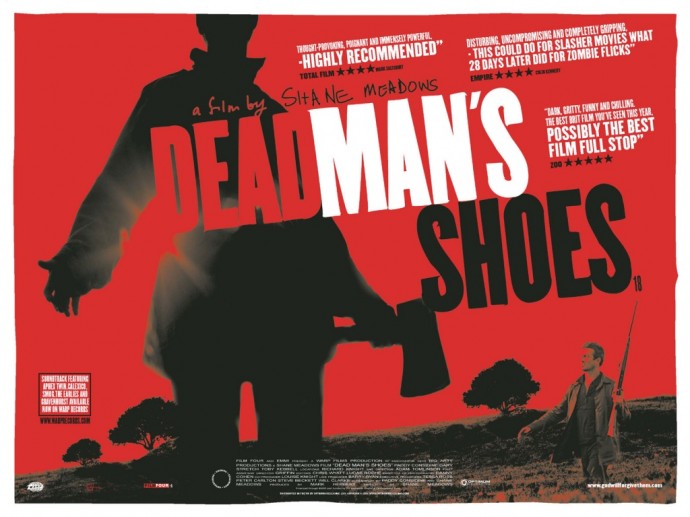 The right music, at the right time, used in the right way, in the right film can be something special. Tarantino has practically made a career out of it. This isn't just about choosing some good songs, it's about the music being intrinsic to the viewing experience.
Take, for example, the use of the piano outro from Layla in Goodfellas. This is Scorsese just showboating, using a perfect piano refrain to accompany the point at which life in the mob turns sour.
Take, for example, the use of Under Pressure in Grosse Point Blanke. This isn't background music, this is the dawning of realisation – of appreciation of life – for the main character. It's catharsis; the audio form.
Every now and then, a tune sticks out. It buries into your subconscious not only because of how good it is, but because of how perfect the song is applied in the film. Yes, people talk of Scorsese and Tarantino for their obvious skill in this regard. I'll throw another director at you: Shane Meadows. The evidence I'll submit is from the opening of Dead Man's Shoes.
To be clear – this isn't an easy film. It's the story of a paratrooper (Paddy Considine) returning home to pursue a vendetta against those who have wronged his brother (Toby Kebbell) – a brother with severe learning difficulties. Taken to another level, it's also the story of revenge eked out through brutal violence and mental torture. Oh, and it's set in the Peak District. The opening line of the film sets the tone, as narrated by the lead character:
"God will forgive them. He'll forgive them and allow them into Heaven. I can't live with that."
Look – I didn't say that it was going to be a barrel of laughs.
Set alongside that opening line is a song which simply could not be more perfect. Accompanying the lead character's return to his home town is 'Vessel in Vain' by Smog.
Smog, AKA Bill Callahan, is a singer-songwriter of some of the most hauntingly beautiful music you're going to hear. With a voice which sounds like he's smoked 20 Bensons every hour since he was 13, his delivery sounds effortless. Lyrically complex – think of him as like Nick Cave removed of the emotion – but musically accessible, Smog is well worth paying some attention to. And if you're ever in the vicinity of a live performance, don't hesitate. He's mesmerising.
If I needed any more ammunition to encourage you to check him out – the title track from Gil Scott-Heron's last album 'I'm New Here' is a cover of a Smog song.
I'd never heard of Smog before seeing Dead Man's Shoes. For me, 'Vessel in Vain' is now forever associated with that opening scene. That's no bad thing.