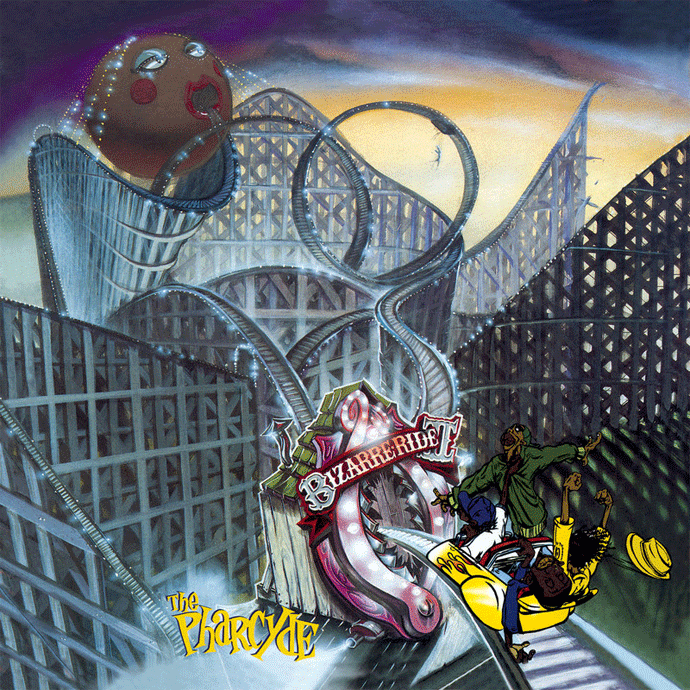 It's no secret that my moving from the suburbs in NJ to the Eastern Shore of Virgina during my 8th and 9th grade years at school shaped my music taste, as well as opened me up to everything Funky. From Funk to Soul to Reggae to early Hip Hop, the record store off of Market Street opened my eyes quite a bit. Couple that with the birth of MTV, who were playing all genres of music (and one Herbie Hancock's "Rockit), that solidified my choice of being a DJ, and I had an open mind early.
Fast forward to my Junior and Senior year at college in NJ, Stockton State to be exact, where I cut my teeth over at 91.7 WLFR for two years, spinning everything from Ska to Rock to Alternative radio cuts to Hip Hop. There was a Friday night show on the station called Shure-Rock Holmes and the Detectives of Dance Music. His DJ was Atlantic City's own Marc Asbury (fitting that I live in Asbury Park now, weird), who cut the shit out of any record he came across. Shure-Rock was the Urban (back then it was just called Hip Hop) Program Director, and he horded all of the Hip Hop records. I couldn't get my hands on any of the records, so anything I played, I had to bring in myself. Other than the station's CMJ monthly promos, the cabinet was locked. Except for this one record: Bizarre Ride II the Pharcyde, by the Pharcyde**. This was one record, that combined the East Coast's flow and love for skits of De La Soul's 3 Feet High and Rising with over the top lyrics that P-Funk could have written, and production that sampled every one from Jimi Hendrix to Quincy Jones. I immediately got behind this group. "Ya Mama" and "Passin' Me By" became staples on my show, and are still a part of my gigs today. I love to rock doubles of Quincy Jones' "Summer in the City" straight into the Hendrix intro of "Passin' Me By", which utilizes the Q's sample to the fullest. The Pharcyde were original. While the rest of the West Coast (sans bands like Del tha Funkee Homosapien and the Freestyle Fellowship) were on that G Funk era (Snoop Dogg, Dr. Dre, Warren G, etc.), the Pharcyde were rhyming on yo' momma snaps and obscene phone calls, while not being afraid to push the envelope by not just saying ni**a like every Baby G who picked up a mic, but penning a whole song called "It's Jigaboo Time" to a piano ditty. Definitely an underrated band in my opinion, it would be years later that they would finally get recognition. Even though LabcabinCalifornia, had them getting the sophmore jinx, honestly, that record is good as well. With remixes later on by J.Dilla, Kenny Dope and the Beastie Boys, the cat was eventually let out of the bag (even though the band imploded), and the Pharcyde remain and underground cult classic to this day, with Bizarre Ride it's pinnacle. The Pharcyde were definitely freethinkers.
**I loved them so much, that in fact, when I left college, I nicked this cd. Not my style, but I felt like I played the thing so much that I couldn't part with it.