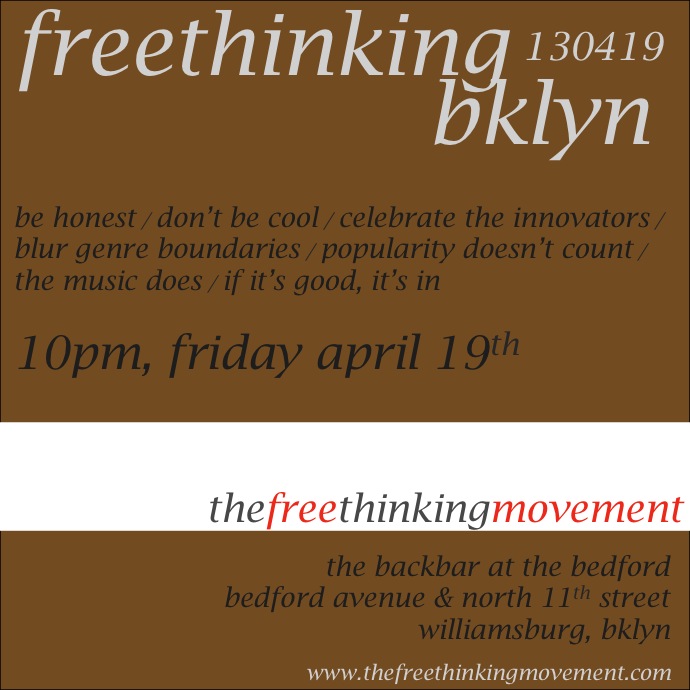 Let's be honest – the best night to get out, grab a beer, and kick back with some good music is Friday. Always has been, always will be. Forget the notion of anything being the new Friday. There's only one night with a claim on the title. Are you ready for some freethinking to kick off your weekend?
Last month, freethinking decamped to Williamsburg, lost the 'nyc' and gained a 'bklyn'. A new spiritual home was found in the shape of the BackBar at The Bedford. A refuge, safe from the stereotypical crowds of hipsterville: this is a proper bar, with a proper claim on musical taste.
With a new home, now it's time to claim a new night. Friday night. The perfect place for some freethinking action.
From the Manchester dance-floor to the Motor City snake-pit, from Black Forest jazz experimentation to Brooklyn funk rejuvenation: if it's good, it's in.
Friday April 19th, 10PM – LATE
The BackBar at The Bedford (on the corner of Bedford Av and North 11th St)
Williamsburg, Brooklyn
Bring an open mind, and get ready for some Friday Night Funk.