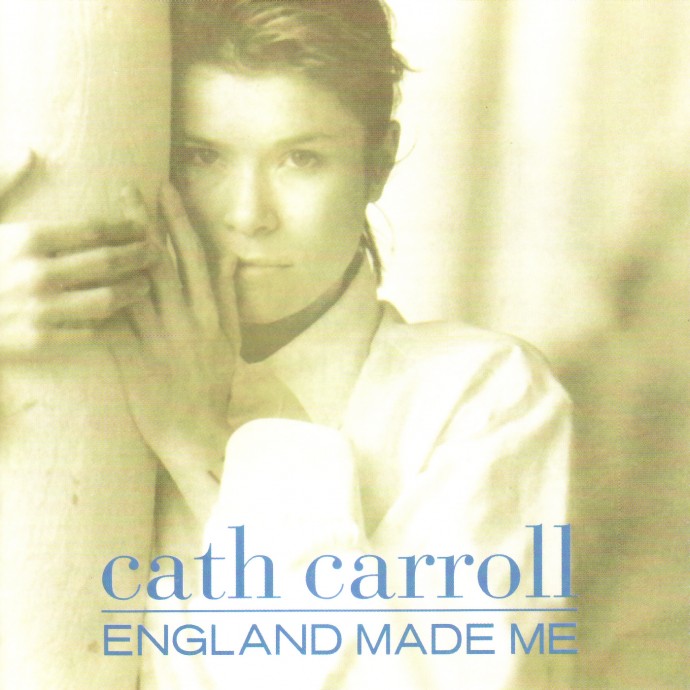 I read an article last week that put forth – in surprised tones – that the main source for an introduction to 'new music' was the radio. I'll be honest, this is no surprise to me at all. Whack on BBC 6 Music on any day of the week, at any time of the day, and you'll gain an introduction to something to give you another cause to head to a record shop and part with some of your hard-earned.
Even in these days of internet-enabled-enlightenment, I'm still a traditionalist. So, while I will happily head to turntable.fm to gain a musical education from peers, I still rely on the radio for the bulk of my listening. I still buy my music (OK, it tends to be ordered in bulk online, but at least I'm not yanking music for free). I still read magazines. Yes, actual magazines. It's just a shame that there are not as many of them about, any more.
Select. Can you remember that one? Well, for me, one edition of Select was particularly important. It carried with it a 'Factory Sampler' cassette (Fac 305C, for the anoraks amongst you). The format clearly dates the story just as much as the defunct-since-the-early-90s record label. I was already a huge fan of the output from Factory Records. A Certain Ratio, Joy Division, Happy Mondays, The Durutti Column, Kalima and New Order already had a healthy hold on my record-buying habits. But, the Factory Sampler introduced me to a new breed of artists. In amongst tracks from some of the above, there was 'Suckling' by The Wendy's – containing the line 'get yourself a plastic Jesus, put him on your dashboard'. I loved it.
But, the biggest win for me was the introduction to Cath Carroll. I had no frame of reference beyond the label association. Meow (the band that Cath had been with before her solo career kicked off) meant nothing to me. All I had was a couple of tracks on the sampler. And, by Christ, they were belting.
'Moves Like You' was an immediate hit for me. It was Manchester music that had followed a different path to the Madchester scene. Where Happy Mondays were championing the indie/dance crossover, 'Moves Like You' felt like a logical step forward from the synth-driven output from New Order in the 80s. It was serious – no frivolous twisting of melons, just straight ahead bang-on pop music. This was closer in spirit to Electronic's 'Getting Away With It' – a step forward, not a revolution. I was hooked.
I can only assume that Factory had high hopes for Cath Carroll. A second track on the sampler spoke to the notion of 'Moves Like You' being the tip of the iceberg. If 'Moves Like You' was a sophisticated slice of electronic pop, then the second track, then the next track, 'Next Time (He's Mine)', was full-on Brazil a la Stockport. Beautiful.
From there, the album purchase was assured. How's this for retro? An album I was introduced to through a magazine was not only bought in a physical shop – but the shop was Woolworth's. In Stoke.
'England Made Me' – an album which carried both 'Moves Like You' and 'Next Time (He's Mine)' is a true Factory classic. Sadly, it's a classic that will just not be on the radar of many people. Other Factory releases simply overshadowed 'England Made Me', as the label spiralled into the abyss. Happy Mondays and Northside had a higher profile – but were releasing music that was targeted at the baggy crowd. In the corner, 'England Made Me' deserved more.
Stylistically, 'England Made Me' is about as broad as anything that Factory put out. There's more stylish electronic pop (see 'Send Me Over' – the track that Julia Fordham always wanted to make, but fell short… massively short). But there's also an unmistakable Latin theme permeating the proceedings. On the subtle side, 'Subtitled' and 'Unforgettable' are just dripping in the Mediterranean. But, it gets more serious.
'Next Time (He's Mine)' offered a taste for how serious the Latin theme would get. But, the ante was upped for the incongruously joyous title track. If not for A Certain Ratio and Marcel King, 'England Made Me' would probably be the funkiest track that Factory put out. It's a peach.
Based on the tracks mentioned so far, 'England Made Me' would already rate highly in the Factory catalogue. But, two more tracks really make it stand out. First of all, the deeply sinister 'Beast on the Streets'. There was no way that Electronic would ever sound like this. Coddling you into a sense of security, the track was built around a sparse drumbeat, a few keys here and there, and the echo of a sax played around the corner. Cath's vocals to the fore – laid back in her articulation of a lost night in New York. Until 5 minutes in, when all hell breaks loose, and Cath outdoes Mick Jagger, talking about the lure of Puerto Rican boys in a nod to 'Miss You'. It's immense. 'I was a beast on the streets of New York, and I know that Christ can change a person's life'. A line that is scorched into your conscience as the track comes to a close.
And, album closer 'Train You're On' really pulls the threads together. While the rest of the word was talking about the Indie/dance crossover being heralded in by the Madchester movement, Cath Carroll was beating the Happy Mondays at their own game. 'Train You're On' is Batucada crossed with guitar dirge – it's wonderful. This is crossover dance music.
So yes, I am a traditionalist. I'll continue to seek out new music through magazines and through the radio. But, I will also continue to learn from the internet. I'll find obscure funk that I didn't know about through turntable.fm. I'll continue to be heartened when tracks like 'Beast on the Streets' are mentioned on Twitter, and there's a public outpouring of appreciation. One throwaway (lion on the loose related) Tweet this week was all it took. The reaction prompted me to write this.
While traditional media brought me to Cath Carroll, hopefully the internet can bring her to some new ears.

Not great quality, but the best I can find…