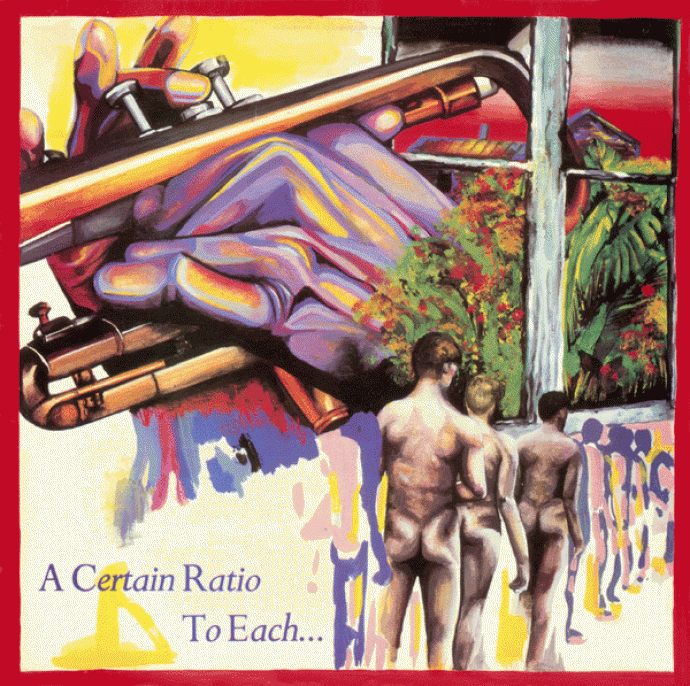 My daily commute takes me from Manhattan out to deepest, darkest New Jersey, taking in the industrial wasteland bordering Newark airport, before finally landing in the greenery of 'The Garden State'. The journey takes me through East Orange. And so, as I sat in my car last week, surrounded by SUVs, pick-up trucks, and knackered 90s sedans (almost universally driven by people without a care in the world for their fellow commuters), it felt appropriate to be blasting out a funk-tinged Manchester masterpiece which was recorded in these very parts, over thirty years ago.
A Certain Ratio's first release, 'The Graveyard and The Ballroom' was essentially a demo studio EP tacked onto a live recording of dubious quality. It captured a band finding their own way – and clearly straining to ensure that their sound wasn't just 'another Joy Division'. Even on their first release, it was clear that A Certain Ratio were bringing the funk into post-punk Manchester. The dark brooding of Joy Division was evident, but there was a spark…
The spark caught fire on A Certain Ratio's debut studio release 'To Each…'. It's an album which deserves a far wider audience than it receives. Decamping from Manchester to aforementioned East Orange, New Jersey, 'To Each…' united A Certain Ratio with the mercurial Martin Hannet, and saw the ACR sound take shape. Trumpet stabs, dirty bass, and overt percussion-led funk lie underneath haunting vocals. Tracks from 'The Graveyard and The Ballroom' were re-recorded for 'To Each…' – hearing the two versions side-by-side is like hearing a band come of age. With more depth, more heart, and crucially, just more funk than the originals. Re-recorded tracks 'Oceans', 'The Choir' and most notably 'The Fox' sound like they captured a band on a roll. People will talk about Joy Division for years to come – and rightly so. 'Unknown Pleasures' was like no album before it. The thing is – 'To Each…' is actually a better album. Seriously.
In a recent Guardian article, A Certain Ratio were called out as a barely recognised 'catalyst band'. In the piece, Jez Kerr (the lead singer with ACR), relates a story about the band playing six nights with Talking Heads – and David Byrne showing real interest in the funk-infused output from A Certain Ratio. Talking Heads went on to release 'Fear Of Music' soon after – an album whose opening track 'I Zimbra' is a percussion-driven slice of alternative funk. Whether ACR had any real influence on the Talking Heads sound is a matter of debate – but one thing is for sure. On 'To Each…', ACR laid down a foundation which many bands have since used as a template for their success.
Honestly, Friendly Fires should pay royalties to ACR for their entire sound.
Album highlight, 'The Fox'

A ridiculously funk-filled workout of album track 'Back To The Start', recorded a few years after 'To Each…'

A more recent recording of 'Flight'