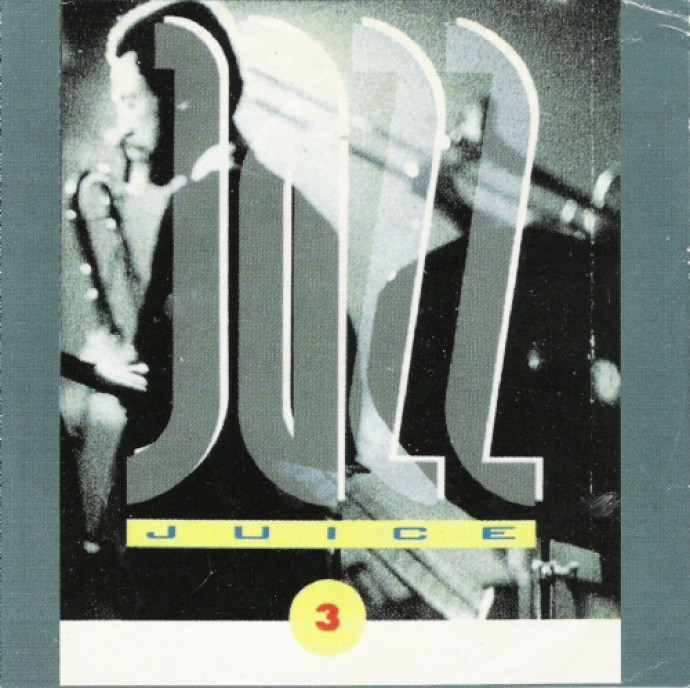 My mum brought the album home from work. A friend of hers knew that me and my brothers were into our music, so he thought he would work on expanding our knowledge. I want to shake him by the hand. For, the album which I put my hands on, I am guessing as a 14 year-old, was Jazz Juice, Volume 3.
Compiled by Gilles Peterson (a name I was not really familiar with at that time), it opened my eyes to something new. This was jazz, the likes of which I had never heard. This was funky, it was smooth (though not 'smooth jazz'), it was exciting. For this 14 year old from Stoke, hearing John Lucien's 'Listen Love', Nancy Wilson's 'Call Me', Oscar Brown Jr's 'Work Song' and Lou Rawls' staggering live take on 'The Girl From Ipanema' was totally overpowering. This was a whole new world that I didn't even know existed. I was hooked.
But, the real revelation on the album was my first exposure to Gil Scott-Heron. And what a way to be introduced. For, included here was the full 13-minute live glory of 'The Bottle'. I didn't know it at the time, but this was the version laid down by Gil Scott-Heron and Brian Jackson for the 'It's Your World' release.
Thirteen minutes and not a dull one in there. Seriously, there's nothing spare. The moment captured about ten minutes in, when the keys come back in, is one of my favourite pieces of music. It's infectious. The fact that it comes after an intense percussion workout which lasts for about six minutes only serves to magnify its glory. The crowd goes bonkers. I do, too – just about every time I hear it.
The revelation prompted by the Jazz Juice album – and by Gil Scott-Heron in particular – had a major impact on my musical tastes. It came at the time when I was starting to get into the Young Disciples, to Galliano, to The Brand New Heavies, and to Mother Earth. The moment that I heard the live version of 'The Bottle', everything changed. Everything. This was music that needed to be heard. I started to share my love of funk – probably annoying my schoolmates by playing this track in particular. A lot.
Jazz Juice opened the door for me to Gil Scott-Heron. And, for that, I can only be thankful. The respect and admiration I have for Gil Scott-Heron is no secret. It also helped to kick off my love of jazz. Earlier today, I listened to Coltrane's 'Olé' – and I sincerely question whether I would even know the track if it wasn't for a relatively chance encounter with Jazz Juice, Volume 3.
It's a reflection on the freethinking ethos. Music leads you on a journey. You join the dots yourself, but every now and then you need someone – or something – to kick start a new part of that journey.
If this version of 'The Bottle' leads you down any path, I'd be chuffed.