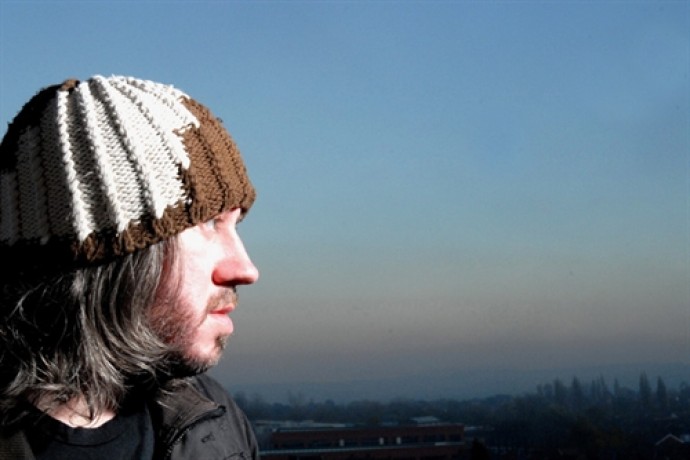 Today has been 'an Elbow day'. A day at home, listening to a Guy Garvey narrated radio documentary about Manchester (more specifically, the influence and importance of rain in Manchester). With genuine feelings of pride and affection for Manchester, there was only one way to follow the programme. No band captures their love for a city quite like Elbow. If you're ever feeling like you need to experience Manchester, but can't actually be there, reach for 'Leaders of the Free World', and you're done.
I only share this as an aside. Elbow making it onto the playlist today marked a change. For, throughout the week, there are pretty much two albums which have been on constant rotation in my apartment. A blog post from last week captures one of the albums – the debut release from Everything Everything. It's a genuine revelation. The second album is perhaps a little more surprising. Where Everything Everything bring new sounds, and an innovative ear, the second album comes from an artist who has been criticised over the past few years for output which has been below the standard he had set. Output which wasn't new, original and exciting. The second album is the new release from Badly Drawn Boy, 'It's What I'm Thinking, Part 1: Photographing Snowflakes'. It's a belter.
In a lot of ways, the new Badly Drawn Boy album comes across as a follow up to his 2000 Mercury-winning debut, 'The Hour of Bewilderbeast'. When this was released ten years ago it sounded like nothing else. It was inventive, accessible, clever, beautiful and haunting. It sounded of Autumn. Nothing could have improved it. 'The Shining' was (and still is) one of the finest opening tracks – it was staggering. 'Once Around The Block' was perfect pop, 'Magic In the Air' was the sound of someone falling in love. It was a remarkable album which deserved the praise which was heaped upon it.
Praise was less forthcoming for the live Badly Drawn Boy experience. 'Shambolic' was a word I remember often being applied. I'll be honest, while I see what people mean, I think that they missed the point. I caught a number of his performances around the early noughties – and they were special. You got the sense that this mattered. For Badly Drawn Boy, a live performance was a chance to really share his material, and to proudly proclaim that this was music to enjoy. Stopping a song half way through wasn't just something he did to annoy – no, he did it because he wanted the song to be right. He'd written it, was proud of it, and wanted you to hear it and enjoy it. If James Brown did this, you'd accept it and say that he was a perfectionist. If Damon Gough stops a song halfway through, it's shambolic. Anyway, I think you get my point.
And so I will proudly say that I was one of the few left standing at his debut NYC performance in late 2000 (at the Knitting Factory in Tribeca, RIP). While people were clamouring for tickets – including Janeane Garofalo, who played a support act 'so that she could get in' – the crowd had visibly thinned after about two hours of performance. OK, the performance included a bit of rambling from Damon, and a fair bit of audience participation which was probably unexpected. A highlight being Damon asking an attractive lady near the front what her name was – his reaction to her answer 'Cynthia' was a very northern 'you're joking'. I can honestly say that it was a truly landmark performance. I loved it. It's a night which has been scorched onto my memory.
So while his live performances were criticised, I think it's fair to say that reaction to his recorded output has also suffered over the years. Critical praise may have been there for some of his work (praise which at times also converted into commercial success), but I don't think that anyone would argue with the notion that he's never quite reached the same heights as he did on his debut. I'm not criticising his later output here – I've enjoyed all of the albums released over the past ten years. There have been some great songs, like 'Life Turned Upside Down', 'Silent Sign', and 'You Were Right'. But, there's always been that sense that there could be a little more. That sense has now been completely put to rest. 'It's What I'm Thinking, Part 1: Photographing Snowflakes' is flawless. The beauty, the depth, the invention of 'Hour of the Bewilderbeast' – it's all there. And it is reeks of Autumn. Which is a good thing.
Q Magazine came out with one of my favourite quotes about Badly Drawn Boy. It's a simple line, and one which has perhaps never been more accurate: 'looks like a bin man, sounds like an angel'. Get hold of 'It's What I'm Thinking, Part 1: Photographing Snowflakes'. There will be no finer song released this year than 'The Order of Things'. I mean that.
It may have been an Elbow day in my apartment, but I think it's set to be a Badly Drawn Boy year…

[One of the finest videos you're going to see…]