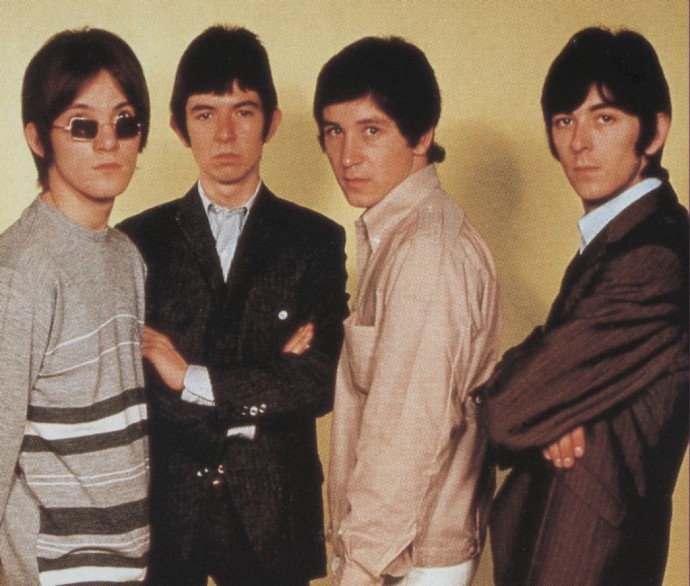 'Everything they ever recorded was either on, or about, drugs'
I'd love to know where that quote came from. Sadly, I don't. It's the kind of quote which is often attributed to a band – and you pretty much know that the stories are overbaked. With The Small Faces, you can't help but think that there's more than a little truth in there.
Without them, there would be no Weller. Without them, we would be robbed of some of the finest psychedelic pop tunes to come out of the 60s. In fact, as a single band, they almost encapsulate the entire sound of 60s London. Almost to the point of parody – they are swinging London.
I remember getting into The Small Faces after hearing Paul Weller cover Tin Soldier (in an early solo live video release – alongside his version of Bobby Hutcherson's 'Ummh'). Fine, I knew 'Lazy Sunday', and 'Itchycoo Park' – but my knowledge of The Small Faces didn't really go far beyond the most popular releases. Once I started to dig, I realised that here was a band that should have been absolutely huge. As contemporaries of The Kinks, The Rolling Stones and The Beatles, they had clearly got the shitty end of the stick.
They had terrible luck on their recording contracts. They saw little of the financial success that their career deserved. Band members have suffered cruel illness, and have passed away through freak accidents. But – they were brilliant. Accessible pop tunes were mixed in with pioneering psychedelic funk. They released a concept album with Stanley Unwin – STANLEY UNWIN – and it was properly brilliant. That's right. A concept album. And it was brilliant.
I've played 'Tin Soldier' at a few freethinking nyc nights – and it's one of the tunes which has received very specific feedback. It's easy to see how a song is going down – but when people come up to you to acknowledge that hearing The Small Faces in New York in 2010 is perhaps a little odd, it puts it into perspective. It shouldn't be odd. This was an outstanding band. They paved the way for a plethora of artists in their wake – most notably in the early 90s through the Britpop scene. It's almost criminal that The Small Faces are, let's be honest here, the forgotten masters of British pop.
Every time I hear The Small Faces – which is quite a bit – I wonder at their lack of more mainstream recognition. If you only know their 'hits', I encourage you to look further. If you don't know Tin Soldier, then do have a listen. You'll hear a band kicking off. You'll hear an intro to kill for. You'll hear the sound of Weller being created. In 1968.