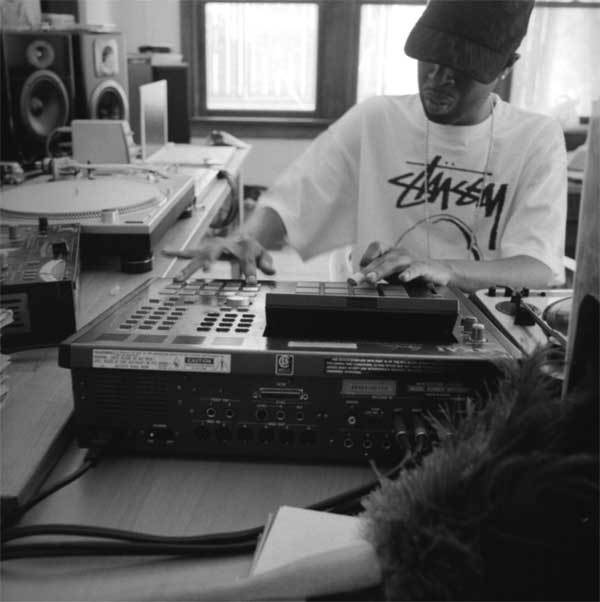 Jay Dee. Dilla Dawg. J.Dilla. Government name James Yancey. Perhaps you've heard of him? If you've been a fan in the Hip Hop world over the past 10 + years and you say you haven't, you really have. If you have heard tracks by Common, A Tribe Called Quest, De La Soul, the Pharcyde, The Roots, Lucy Pearl, Busta Rhymes, Talib Kweli, to name a few, you have heard of J.Dilla. Dilla first came to my attention in the 90's when a mysterious record box came addressed to me in the mail containing some Slum Village and Bahadmadia 12″s. I immediately put SV into my record box's rotation, but unfortunately, those records were stolen like my Roots white labels, classics long gone to some wanna be DJ with sticky fingers and a penchant for my taste in music. What a bummer. I really wasn't made aware of his production skills until I started to see his name pop up on a lot of the aforementioned artists liner notes. Then I started to pay attention more and more. These tunes he produced, many of them, were already favorites of mine: The Pharcyde's "Runnin' " and "Drop", De La Soul featuring Common "Stakes is High", Janet Jackson's "Got Til It's Gone" Remix, ATCQ "Find A Way", and many more. Jay Dee wasn't just a producer, but a talented musician and MC as well. Talented enough to play the Bass, Drums and Keyboards, he could also sing, lending his voice to many a vocal credit. As far as being an MC, here's a quote from Kanye West: "Let's also talk about how many rappers bit his style. He even inspired a lot of rappers. The way he would space his words on the beat. The patterns he would get… All that. Whenever people do that, that's Jay Dee all day long.".
I know it may sound like I'm dick ridin' for Dilla, and you know what, I am. Dilla was one of those musical prodigies, I mean the guy could do no wrong. He was the innovator of the one to two minute beat, he said to get the whole point of the song, you don't need much more. Many imitators have followed. In fact, there is a cult of Dilla fans throughout the world: US, Japan, UK and beyond, all having tons of Dilla tributes. From collaborators such as DJ House Shoes to the Stones Throw crew head honcho Peanut Butter Wolf and heavy late career cohort Madlib, the Dilla light will continue to shine for many years ahead. Taken way too early, like people such as Jimi Hendrix, Otis Redding, Miles Davis (imagine if he had collabbed with Hip Hop artists, not just Prince), Kurt Cobain, Jim Morrisson, and others, Dilla's continues to impress a few years after his death.
I played a show in Detroit at Wayne State University somewhere around the early 2000's with Sugar Ray, Cee-Lo Green and some other Hip Hop acts. When I think back, I always wondered if Jay Dee was out hanging out somewhere, giving out some beats, taking the scene in, and working his magic. I have no idea if he was, probably not, but I always think how great if I could have just walked up to him and said one word, which of course would have been: "Thanks". I urge any of you that have not checked out any Dilla production to do so immediately. He was one of a kind, a true innovator of the game, and his legacy will live on forever.
Dilla's remix of Brother Jack McDuff's "Oblighetto", great relick of a Soul Jazz classic