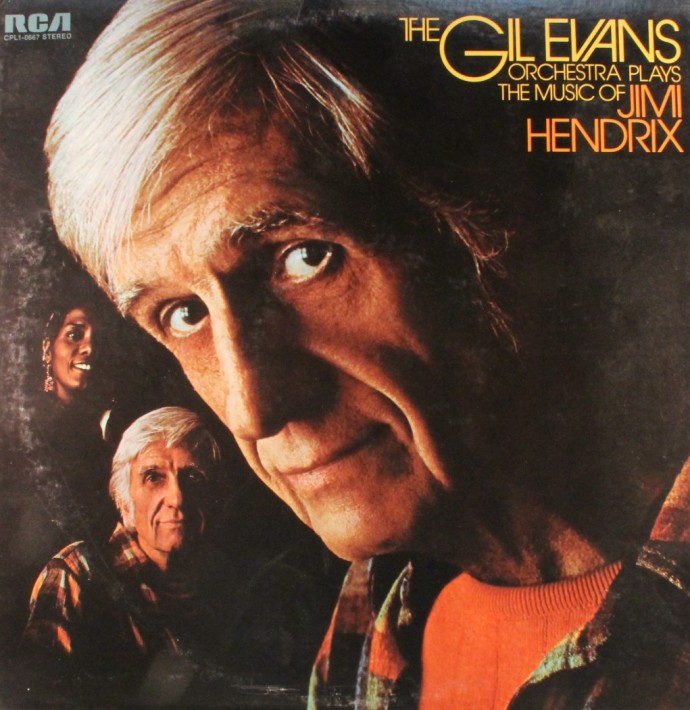 Ron Carter is high up there. His contribution to the world of music is indisputable. Some of Herbie Hancock's finest recordings – including Maiden Voyage and Empyryan Isles – were graced by the genius of his bass work. He was there when it mattered, alongside Miles, as a new age in jazz was dawning. I had the fortune to catch Ron Carter late last year. Only a brief snippet of his performance, but enough to underscore that this guy was – is – a true legend. He was simply stunning.
At one moment, near the end of the gig, Mr Carter spoke in clearly emotional terms about the joy he had in playing with Gil Evans ('I miss those days'). Gil Evans – the man who in 1974 took the Jimi Hendrix back catalogue, and shoved a jazz-fuelled rocket up its arse.
Five years earlier, Miles Davis had shaken jazz to its roots by releasing 'Bitches Brew' – a challenging work by anyone's standards, not just influenced by the world of rock, but also Miles' answer to it. As Hendrix was laying down music that would forever etch itself into the consciousness of the sonic landscape, Miles went deeper. 'Bitches Brew' is the sound of a true innovator, a true improviser, showing the world how relevant he was – but asking you to step up to the plate in appreciating it.
Gil Evans took a different route. By the mid 70s, as he played the music of Jimi Hendrix, it was instantly more accessible. Here, he took 'Crosstown Traffic' from the fuzzed-up funk/rock, and dosed it in big band glory. And, it worked. How's that for freethinking?
I frequently find myself introducing people to 'The Gil Evans Orchestra Plays The Music Of Jimi Hendrix'. It's an album which is dripping in 70's big band cool. It's the soundtrack to a Blaxploitation film that was never made. It's deeply funky, and deeply satisfying. And so, as we ready ourselves for newly discovered Jimi Hendrix material on 'People Hell and Angels' (lead single 'Somewhere' is all kinds of wonderful), I can't help but be drawn back to Gil Evans. Get excited about Jimi Hendrix, but also – I strongly recommend this – let some big band action into your life…