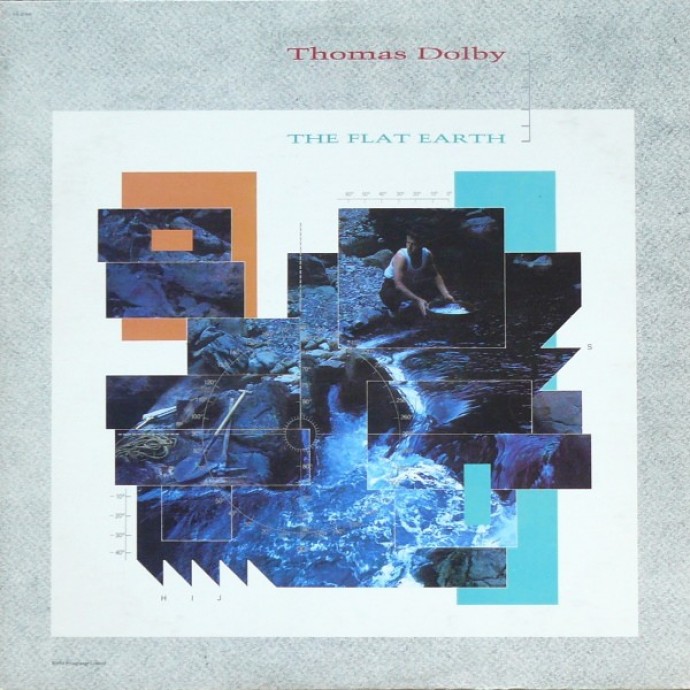 I don't know when it happened. People started to play 80s music – in a deeply un-ironic way. A case in point: Roxy Music. I am serious here – I can barely move in the shops of NYC without hearing the strains of Brian Ferry. I'm not saying that this is a bad thing at all. Hell, I include a bit of Roxy Music in my DJ sets. It's just really good stuff.
But, there's so much more out there that should be given another airing. Music that stacks up very well today, thank you very much. Take Thomas Dolby. His first two albums, 'The Golden Age of Wireless' and 'The Flat Earth' are totally overlooked classics. People know Thomas Dolby for hits like 'She Blinded Me With Science' and 'Hyperactive'. Instead, I'd point you to the balance of these albums. Much as Talking Heads hit paydirt (in the UK, at least) with possibly their weakest single, 'Road To Nowhere', Thomas Dolby is known for material which is far from the top drawer of his overall cannon. Now – to be clear – I am not saying that 'She Blinded Me With Science', 'Hyperactive', or for that matter, 'Road To Nowhere' are bad songs. No – they're great. It's just that the other tunes which languish on the albums from which they sprouted should be reassessed as there are some belting tracks out there.
Dive into Thomas Dolby's first couple of albums, and you'll find music which has more depth, ingenuity and quirky charm than the synth-based pop singles would lead the casual observer to expect. Tracks such as 'Screen Kiss', 'Cloudburst at Shingle Street', and most notably the title track to 'The Flat Earth' are lost treasures.
Thomas Dolby has hardly been the most prolific of musicians – but it's good to see him back, back, back with new material this year…