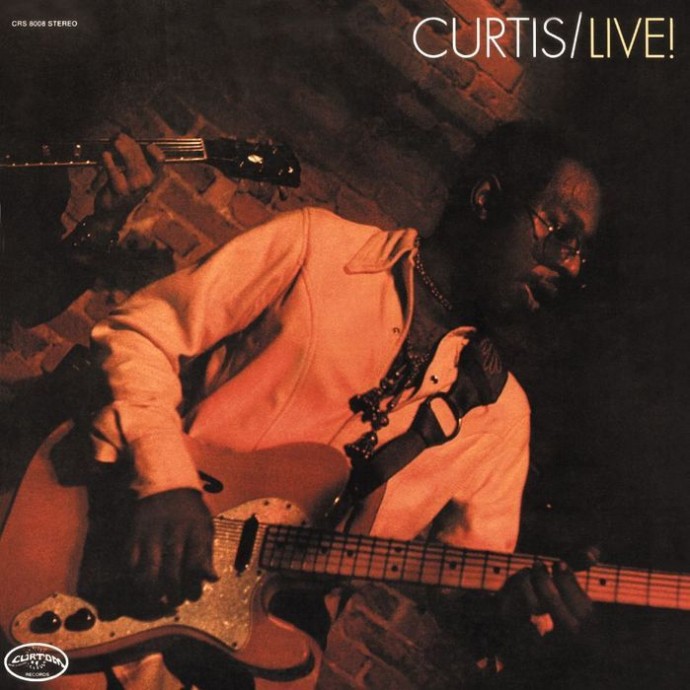 Is it wrong that an album that is 40 years old has sideswiped me this week? In short, yes. Yes, it's bang out of order. It's not that 'new music' should be the only material to impress, but I do feel that this is an album which I should have been deeply familiar with already. You see, it's by Curtis Mayfield. I bloody love me some Curtis. Throw on 'We People Who Are Darker Than Blue', 'Miss Black America' or 'The Other Side of Town', and you'll have a smiling James in the room. 'Curtis/Live!' should really have been in my life before May 2011.
Curtis Mayfield was truly amazing – not only was he a singular talent, but his music actually stood for something. Along with Bill Withers, his music transcended the boundaries of genre definition – it wasn't just funk or soul – it was music with a heart. It was music to represent a generation, and give voice to a society which needed to be heard. And, therefore here we have another reason why it's wrong that this album should only knock me sideways now.
I've owned the album for a few years. I remember buying it, in San Francisco – along with A STACK of other music which I did manage to play, so I have NO CLUE as to why this never made it on. I really should know better. It's simple logic. Curtis is ace, I have an album of his, I should therefore listen to it IMMEDIATELY. Right now, I feel that the James who bought the album deserves a kick to the nuts for not putting it on as soon as he got in.
I understand that sometimes you simply don't get around to everything that you want to do. But, this is Curtis, captured in his prime (ie before Superfly, but after his stunning debut solo recording). It's an album which portrays a sensitive Curtis, revelling in the intimacy of NYC's The Bitter End, as he and his small band glide through tracks by The Impressions, early Curtis material, and even a Carpenters cover.
If you're not familiar with 'Curtis/Live!', then you probably want to sort it out. And soon.
[this isn't from the album, but it's still bloody good!]