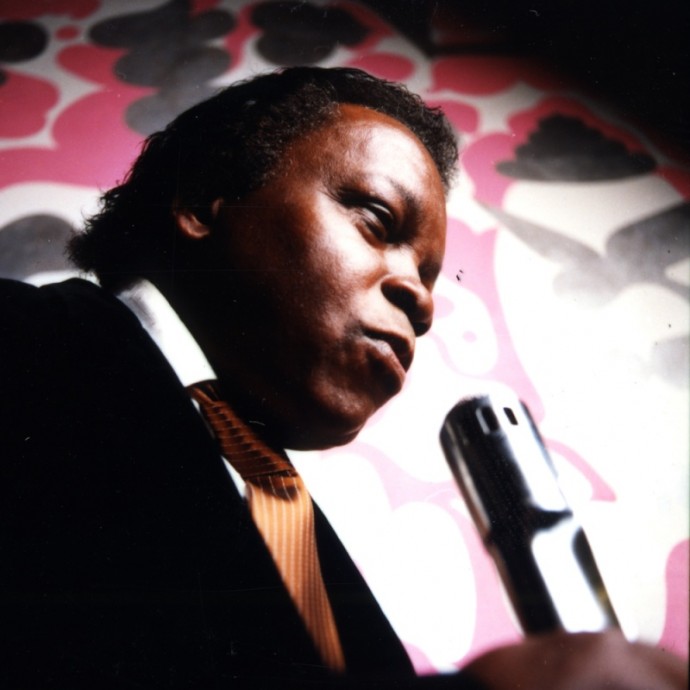 I was waiting until today to write this post. On Friday I went to catch Lee Fields and The Expressions at the Bowery Ballroom. My intent was to hold fire until today before really writing anything about the gig, as it would afford me the opportunity to also build in a piece about Plan B. Last night was the turn of the East London Eminem to take to the stage at the same venue. It seemed obvious to me to wait and compare the modern twist of old school funk of Lee Fields to the Motown-inspired soul of Plan B.
Let's just get this out of the way:
Lee Fields was awesome. Plan B wasn't.
I think that 'The Defamation of Strickland Banks' is a wonderful album. Plan B, AKA Ben Drew, has pulled together a work of proper soul. It's a loving nod to the style, grace and charm of classic Motown soul. There's nothing to dislike about it. The studio recording of Ben Drew's vocals are spot on – a revelation for those familiar with the first incarnation of Plan B as a potty-mouthed East Ender. All in all, just great stuff.
Put this in a live setting and throw a bunch of London boys on stage in New York, and you're in for something very different.
First of all, we know you're from London, and that you're probably pretty excited to be on stage in New York. But, just calm down. We know that you're proud to be from London, and we know that this is also true for a good bulk of the audience (including the bloke stood in front of me filming huge swathes of the gig on his phone – making me have to watch his screen to even see anything that was going on). But, just get on with it. There's no need for showboating – or for the borderline man-love-in at the end of the gig. Honestly, the band should have just got a room and got it out of their system.
Ben Drew's vocals, so soulful on record, just didn't cut it. You could see he was trying, but his voice just lacks power. What he lacked in power he just didn't make up in soul.
And so, the final nail in an average performance comes from the fact that pretty much the whole encore was a Plan B karaoke session. Applying a weak, relatively soulless voice to proper soul classics is a dangerous game. Fine, it may be one which can get the crowd going – and in fairness, he did – but Plan B has no business covering Bill Withers' 'Lean on Me', or Smokey's 'Tracks of My Tears'. Even more to the point, he has no business taking soul classics such as these, and then amping up the dubstep vibe. The loving respect that Plan B seemed to have for classic soul on 'The Defamation of Strickland Banks' is about as far from the treatment he gave to actual classic tunes. It was like seeing a yoof dry-hump a stack of Stax 45s. And, to make matters worse, he even played a version of Seal's 'Kiss From a Rose'. The most pointless cover I think I have ever heard.
And so, a mere four nights earlier, on the same stage, stood Lee Fields and The Expressions. Now here is a band which absolutely had it. Exactly why Lee Fields isn't huge is beyond me. Let me run through a similar checklist to the Plan B summary above…
Lee Fields' last album, 'My World', is about as authentic an example of funk and soul as you're going to get these days. It's raw, passionate and deeply, deeply funky. It betrays a love of some of the deeper funk cuts from the late 60s and early 70s. It is an album recorded by a bunch of people who clearly respect the heritage of the music that they're tapping into – but who are also completely accomplished at what they do. And Lee Fields himself – a bloke with a voice that bares obvious comparisons to James Brown. And the comparisons are spot on.
Put this outfit into a live setting, and you're in for something special. Some of Brooklyn's finest musicians, fronted by a guy who sounds like James Brown, throwing down proper, soulful funk? Yes, please. Lee Fields' voice was astonishing. From powerful, gut wrenching funk through to more emotional soul baring – he properly had it all. Like a true vocalist – he sounded better live.
Bringing the sound up to date was a band which were massively in tune with each other. Clearly benefiting from the rotating roster of musicians performing on Truth & Soul recordings, these guys just knew how to play off each together. It was natural, not forced – but professional all the way. And, whereas Plan B defiled his musical heritage during his singalong a soul classic encore, Lee Fields hit the back of the net with an 'it has no right to be this good' cover of 'Sunny'. The crowd was floored.
Look, I know that the vast majority of the audience at the Plan B gig probably loved it. But, I guarantee you this, if they had also seen the true funk throwdown from Lee Fields a few days earlier, I suspect that their views may also be a little tainted…