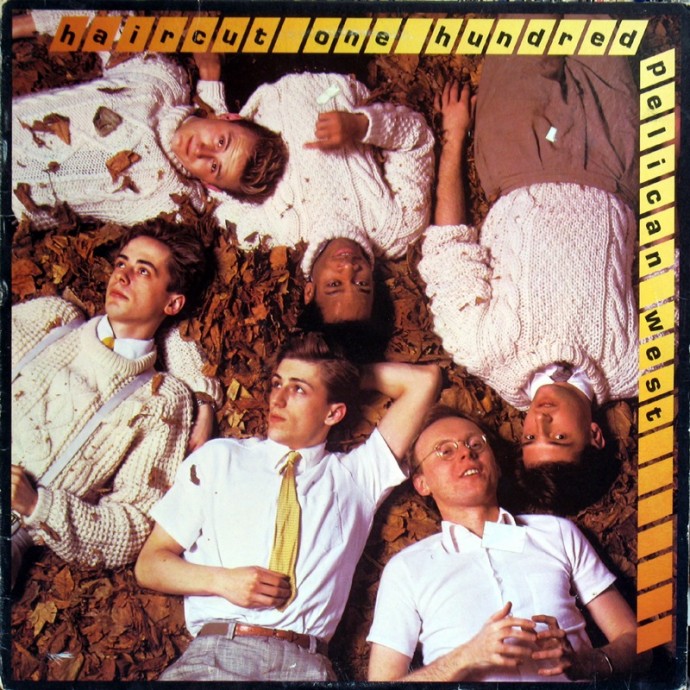 Music played a huge part of my childhood. I bought my first record at a ridiculously early age. At four, I can't claim that the money that I handed over for 'I Don't Like Mondays' by The Boomtown Rats was really earned. But, the money was there, and I distinctly remember handing it over in the Hanley branch of Boots. The music 'department' was tiny, and basically consisted of a few chart-friendly 7" singles on the counter. I remember being gutted when I realised that there was actually a 'picture sleeve' version which I could have bought, instead of the generic vinyl sleeve which my record came in. My brother tried to cheer me up, and drew some guitars on the blank sleeve.
My first album was a few years later. I'll claim it, even though I didn't pay for it outright myself (my brother and I agreed to 'go halves' on it). Again, I vividly remember the Saturday afternoon in the Burslem branch of Woolworths (RIP) – this time the item procured was 'Pelican West' by Haircut 100.
I'm actually a little bit proud of these being my first single and album respectively. Fine, I would graduate to all manner of horrors later (including Yazz and the Plastic Population – I'll blame being 13). But, as far as first records go, these are two which I feel actually stand up well today. The piano opening of 'I Don't Like Mondays' is just ace. And I have tipped a hat in the direction of the pop majesty of 'Love Plus One', and 'Favourite Shirts' by Haircut 100 at freethinking nyc. Both have been played, and both have received interested enquiries…
First concert? My brother took me to see Sting at the NEC, on the 'Dream of the Blue Turtles' tour. Now, people may scoff at this, but hear me out. This was before Sting disappeared up his own arse with a lute. This was when he was pushing beyond The Police, and bringing more of a jazz feel (admittedly, on the pop side of jazz) into his music. His band on this tour included Kenny Kirkland on keys and Weather Report's Omar Hakim on the drums. It also placed Branford Marsalis' tenor sax at centre stage. Re-interpreting The Police (the amped up version of 'Bring On The Night' would lend its name to the accompanying concert film), while also giving way to some new Sting material – this was bloody good stuff.
The above stories all involve the same brother. Everyone in my family played a part in shaping my musical tastes. My dad's love of Nat Cole has transferred to me, while my mum's Motown obsession has clearly informed a huge part of my musical vocabulary. I'm the youngest of three brothers, and there's a bit of an age gap. As such, I benefited a huge amount from both of them. They would sneak vinyl in, trying to hide it from my parents so that they didn't know how much money they were spending on music. This set a great example for me. I don't own a house – I now have a kick ass record collection. I blame them entirely for my addiction. Still, as a result of their buying, I got into early Factory releases, funk, and some outstanding music from the mid 80s. Artists like The Associates, like The The, like Heaven 17, like The Police. And yes, here we go – probably the first band that I truly got into – in a big way – was The Police. For this, I can only blame my eldest brother. Actually, for this, for A Certain Ratio, for James Brown and for Galliano – it's all his fault.