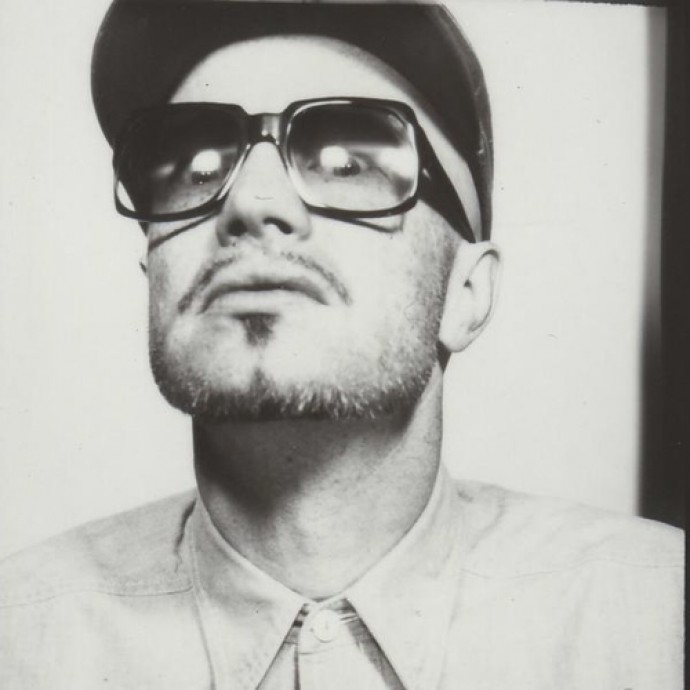 Let me tie a few threads together. I've written about covers before – if you didn't check out John Martyn's version of 'Glory Box', then you've missed out. I've also written about a tune which has appeared at many, many freethinking nyc nights: 'Shaft In Africa' by Johnny Pate. Finally, a recent post extolled the many virtues of Badly Drawn Boy. Here goes…
I actually think that we have a new 'theme' for freethinking nyc. It's a regular competition between myself and DJ Prestige to see who can be the first to weave in a fairly obscure 1 minute and 49 seconds of raw funk from 2004. Seriously, I am gutted whenever DJ Prestige makes it to the mark before me. Last week he looked across with a knowing look of victory as he threw down Earl Zinger's 'Shit Is Banging'. I think it's been played every time we've held a freethinking night. I can't think of any legitimate reason for this not being the case. The reaction is always tangible. People who have no clue about the track are visibly getting into it. It's a belter.
For the uninitiated – and I take that to mean 99.9999% of the population – Earl Zinger is also known as Rob Gallagher. As the frontman of 90s Acid Jazz and Talkin' Loud outfit Galliano, he was at least partially responsible for some of the most impressive music coming out of London in the mid 90s. Laying their jazz influences bare, Galliano tipped their hat towards Gil Scott-Heron, Roy Ayers, Pharoah Sanders and Archie Shepp with the utmost respect. They crafted something new and original, despite the heavy presence of their forefathers. Re-interpretations, unique samples, and a perfect fusion of jazz and funk (without it being 'jazz-funk'). It was a shame to see their demise.
Still, the legacy of Galliano lived on. Two Banks of Four (a Rob Gallagher project), Players (with Galliano and The Style Council's Mick Talbot on keys), Valerie Etienne's solo work and Earl Zinger himself have all kept the flame burning.
And so, back to my introduction. Covers. Earl Zinger is a master. I included his re-working of Blur's 'Song 2' on my movement one. A reggae-infused breakdown of a modern classic. It shouldn't work, but it absolutely does. But, for perhaps the best introduction to Earl Zinger, look no further than 'Go Round'. A reworking of 'Once Around The Block' (honestly, it might as well be a cover) so good that Badly Drawn Boy appropriated the opening verse for his live rendition of one of the standout tracks from 'The Hour of Bewilderbeast'. Earl Zinger doing Badly Drawn Boy? Yes please.
Earl Zinger: an almost perfect example of freethinking applied to music. Always innovating, always doing his own thing. Deeply funky. If you want to hear 'Shit Is Banging', you'll just have to come along to freethinking nyc. You're guaranteed it'll be played…