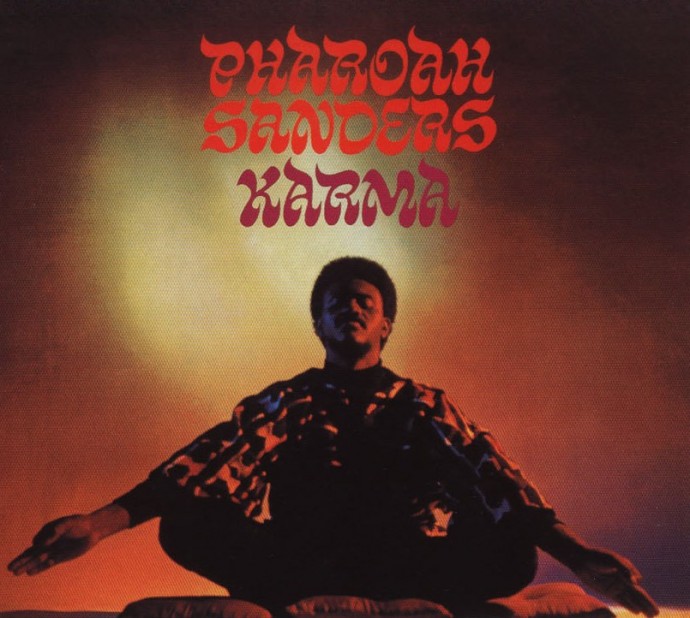 In a recent post I talked about having music recommendations that I would love to make to my 16 year old self now. Case #1: Pharoah Sanders. It would have scared the crap out of me.
I won't go into a potted history of Pharoah – wikipedia is there for you if you need this. Suffice to say that, if you are not familiar with him, I recommend that you rectify this immediately. He is a saxophonist who redefines the instrument. He is a jazz performer who stretches the limits of this most expansive form of music. He is quite nuts. He is unique.
The first time I came across Pharoah Sanders was, as I am sure is the case for quite a few people, via Galliano. They had used his 15-minute opus 'Hum-Allah-Hum-Allah-Hum Allah' as the basis for 'Prince of Peace', and 'Leg in the Sea of History' was heavy with the influence of 'The Creator Has a Masterplan'. Hearing the source material for the first time was like peeling away the blindfold. This was not jazz as I knew it – this was insane. Pharoah wasn't blowing on his saxophone in the same way as any person I had heard before – and I include John Coltrane here – he was making it wail. He was singing via the instrument. He was expressing himself in a way that a vocalist would struggle.
'Hum-Allah-Hum-Allah-Hum Allah' is many things, but it's not the most immediately accessible music. As such, I probably wouldn't be starting here in the musical recommendations to my 16-year old self. No – I would shoot for another couple of tracks. First up, 'You've Gotta Have Freedom'. It's later Pharoah, but it's still absolutely on the money in terms of capturing his style. It features his wailing sax, but it is also a track that I have no hesitation in dropping in a club setting. I'd also point to 'Upper Egypt & Lower Egypt'. While it's another marathon, and the first 9 minutes of the 16 minute workout are largely 'freeform' to say the least, the payoff when you get to the last seven minutes of music is tremendous. The bassline alone, around which the music starts to coalesce at the 9 minute mark is just a thing of beauty. Check it out.
While the bulk of Pharoah's quality output is from the Impulse! archives, his live performances still contain the power and intensity of his recorded material from over 30 years ago. Seeing him on stage, you know that you're in the presence of history. He 'owns' his music. You know that he's one of the true innovators – and to pigeon-hole him into jazz seems unfair. His innovation simply transcends. Seeing the man on stage, surrounded by musicians who are beyond peer is a semi-religious experience. The mood, the aurora, the depth of his playing – it's devastating. I've taken non-jazz aficionados to see him, and they have been mesmerised. After seeing a performance at the Jazz Café in London a few years ago with another fan, all we could do was just turn to each other, speechless, and leave the venue afterwards. There was nothing – nothing – to say.
Yes, I think I'd kick off my recommendations to my 16-year old self right there. I'd thank me for it.
[This is not the full version of the tune – you'll have to find the album for that…]