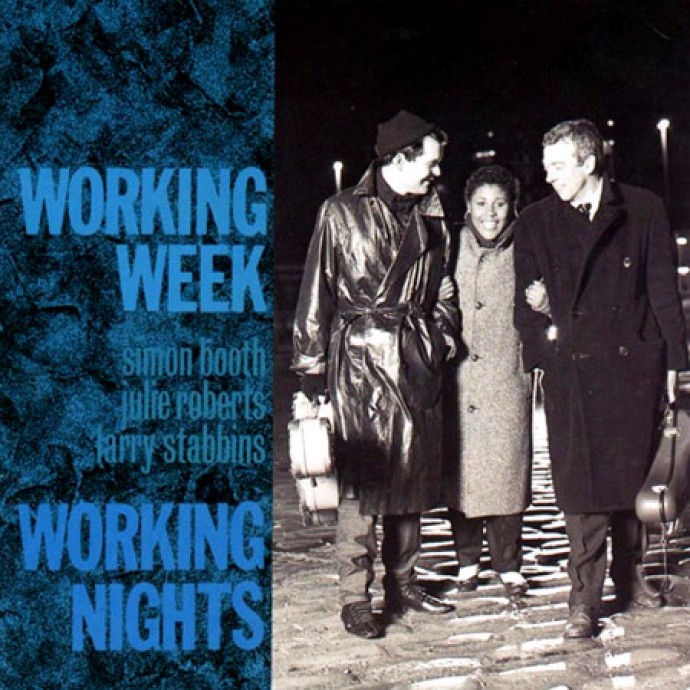 You've got to tread very carefully with Marvin. I get protective. From his early, chart-friendly soulful pop music through his re-invention as a social commentator, and his emergence as a disco-stomping legend – I could take just about any of this and have my desert island discs right there. Just Marvin. I'd be happy.
The concept of 'covering Marvin Gaye' is therefore a tricky proposition for me. I played a tune at freethinking nyc, volume 12 which nails it. It's from the 80s. Don't run away. Working Week's version of 'Inner City Blues' is a cracker.
Another in the long list of tunes I was introduced to by my brother, 'Inner City Blues' is an audacious re-working of the Marvin Gaye cry for social equilibrium. While the mid-80s may be seen as relatively barren when it comes to solid jazz funk (I know that I'm opening the door to a whole world of criticism with that statement, by the way), this track shows that there are some gems to be found. The album which this track was originally taken from is well worth tracking down – 'I Thought I'd Never See You Again' is another tune which I've sporadically featured in DJ sets since university days.
I enjoy playing music in a given venue for the first time. You get a feel of the crowd, and how they're reacting. Here's the thing – when playing mainstream chart music, the reaction is always the same. You get a few people that are really into it, and they may start dancing. They invariably will start to raise glasses to each other. It's easy DJing. A piece of piss. That's fine, and I am genuinely not criticising it. When playing something new to the audience – even if it's an old tune – the reaction is so much more subtle. Dropping this track on Thursday was probably my highlight. A subtle recognition of this being a re-interpretation of a Marvin Gaye classic – and a few nodding heads. That's all I ask for.
[I also came across this live version – and I thought it well worth sharing…]