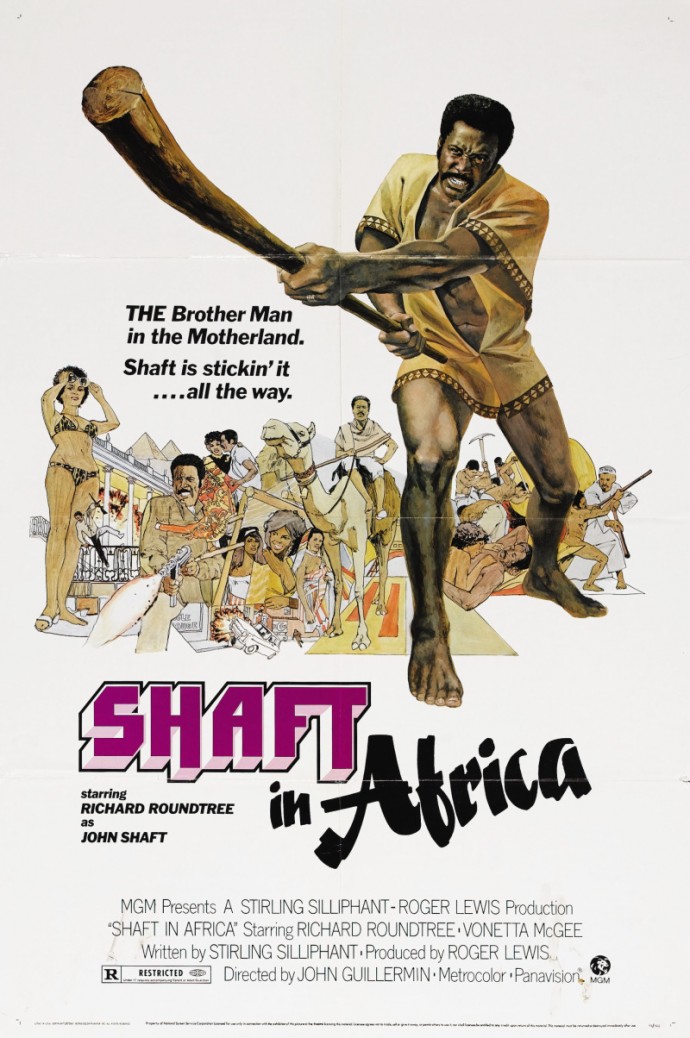 So that'll be volume 6 done, then.
We've had nights which, without necessarily planning it out in advance, have had very different vibes. At times heavier on house, at other times with a reggae undercurrent – part of the beauty of the freethinking movement is the notion of being able to blur genres, and to find a new set of sounds to go together. To put this into perspective, towards the end of the evening this week, I played a short set which combined Bat For Lashes with The Bucketheads, MGMT and Kid Creole & The Coconuts.
In light of this intent on finding a mix of different music every week, here's what's really interesting: without trying to make this happen, one song has been present on each night. The good news is that it's a belter.
Have you ever seen the 1973 film 'Shaft in Africa'? No? Me either. My expectation for cinematic enlightenment would be fairly low. What I can say is that the theme music, by Johnny Pate, is a slab of 70s blaxploitation funk that's from the top drawer. If there's a tune that is going to slip through the net, and become an anthem for freethinking nyc, then I could think of a lot worse. Both DJ Prestige and I seem to have rounded on this song, and plucked it out to lead the charge.
As a tune, it pretty much hits the notes that you'd expect from a slab of blaxploitation funk from 1973. Highly cinematic in scope, but with a deep wah-wah-fuelled guitar break that defies you to stand still – this is funk of the highest order. I'll just put this out there: this should be a more popular tune than Isaac Hayes' theme to the original 'Shaft'.
Knowingly referenced by A Certain Ratio on 'Be What You Wanna Be', Johnny Pate's 'Shaft in Africa', is a true overlooked classic.