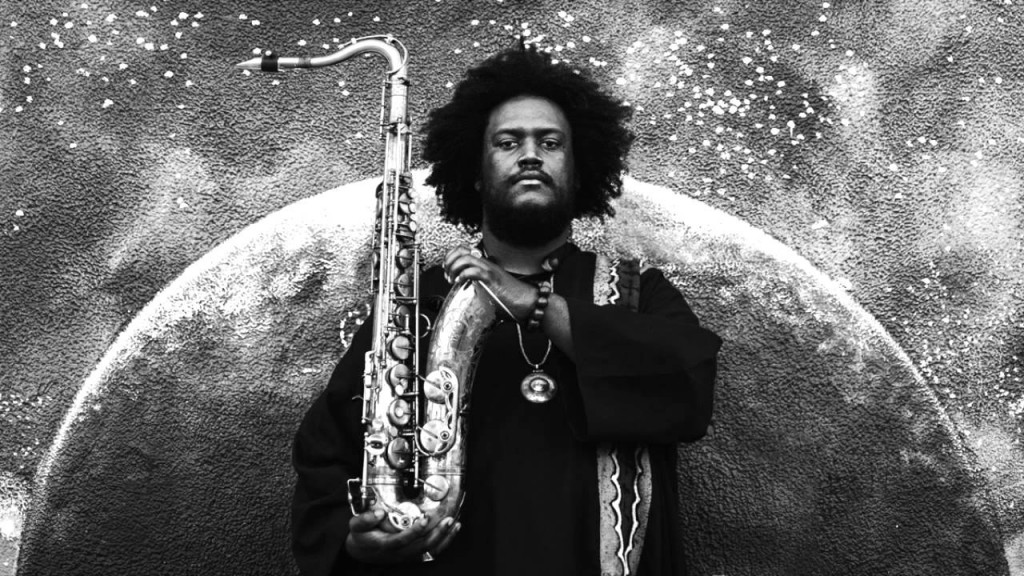 It's been a quiet year for the freethinking movement; relocating from the US to the UK has knocked the arse out of any free time, and has put a serious dent in my ability to sit and write. It's a shame, as 2015 has been jammed with outstanding music. This, the sixth compilation of my albums of the year, has been a tough one.
Remember, this is a list of top albums. So, there's no mention below of the glorious work from Mike Garry & Joe Duddell in producing their ode to Anthony Wilson, 'St Anthony'. There's no mention here of Roman Gianarthur's EP featuring soulful reworkings of Radiohead, 'OK Lady'. There's also no mention in this list of some of the best tracks of the year, from Saun & Starr ('Hot Shot'), The Chemical Brothers ('Wide Open') or Hot Chip ('Started Right'). Finally, bubbling just under, we had cracking albums from BADBADNOTGOOD & Ghostface Killah ('Sour Soul') and Courtney Barnet ('Sometimes I Sit And Think, And Sometimes I Just Sit').
As is often the case, number one was an easy pick. This year, possibly easier than most…
Kamasi Washington – 'The Epic'
Where on Earth did this come from? Actually, I think that's kind of the point. I'm not sure that this is of our planet. This is jazz painted on a canvas so broad in scope that the achievement borders on supernatural. This isn't three hours of introspective jazz noodling; this is three hours of joy, celebration, recognition, wonder and boundary pushing. It feels like the logical next step of a journey which Miles, Monk, Coltrane and Pharaoh made early steps. 'The Epic' is that good. Call me addicted.
If you're not into jazz, and you're after an easy entry point, head for 'Cherokee', 'Final Thought' or 'Malcolm's Theme'. If you like your meat a little stronger, buckle in, and go for album opener 'Change of The Guard'. As a statement of intent, it takes some beating. Choral flourishes, orchestral sweep, and solo work that wouldn't sound out of place at the peak of creativity from Impulse. It's just a remarkable album. If this doesn't get you into jazz, nothing will.
In time-honoured tradition, here's 'the other 9', in no particular order…
All We Are – 'All We Are'
I bloody love All We Are. They nailed the best set of Latitude 2015, and their self-titled album is a treat. It should have been massive. It wasn't. Shame on you all.
The Family Silver – 'Electric Blend'
For context, 2015 is a year when Paul Weller released an album. His isn't in my list. An album from three ex-Weller players is. Matt Deighton, Steve White and Damon Minchella crafted something very special. I was expecting a funky excursion. The Family Silver delivered the fully-rounded album you always wanted from Mother Earth.
Lianne La Havas – 'Blood'
If you told me at the start of the year that I would have been including an album by Lianne La Havas in my list, I would have scoffed. Let me publically slap the version of me from the start of 2015. 'Blood' is accessible soul music done right.
Ghostpoet – 'Shedding Skin'
Not an album that will top the list of 'happiest releases of 2015', but one which is jammed with heart and soul. It came out early in 2015, and there has rarely been a week where I haven't tapped into it. It's an album that'll be sticking around for years.
Gaz Coombes – 'Matador'
By my count, this is the ninth album outing for Gaz Coombes. While my love of Supergrass is no secret, I am still amazed by 'Matador'. The freshest 9th album you're ever likely to hear. Should have bagged a Mercury.
Lonelady – 'Hinterland'
I entered 2015 looking forward to the new Lonelady album. With a nod to A Certain Ratio (if you're an ACR fan, play a game of spot the bassline), and an eye to the post-punk funk that Manchester seems to have a knack of creating, 'Hinterland' delivered, and then some. Angular, fuzzy, and funky as hell. It's beautiful.
Nadine Shah – 'Fast Food'
Aurally, 'Fast Food' has more than a few touches of The Elbows. That this made my list while Guy Garvey's solo work didn't says a lot. This is dark and majestic.
New Order – 'Music Complete'
Hang on a minute. 'New Order release their best album since *insert 'Technique' or 'Republic' here, depending on your taste*' screamed the headlines. They were only right.
Sleater-Kinney – 'No Cities to Love'
If you're going to reform, you may as well do it like this. 'No Cities To Love' grabs you by the throat, and doesn't let go. It's had me in a chokehold since January.
So, 2015 was pretty great. For 2016: we've got Bowie already locked and loaded. We've got signs that there may be Radiohead activity. And, The Stone Roses, anyone?